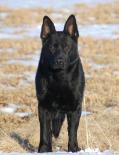 by Jenni78 on 18 April 2017 - 22:04
Coated GSD from my own breeding back in 2010. I don't think he "looks like hell." I do not own him, but I have taken care of him enough to form an opinion on the coat. I have not noticed any more (or any less!) burrs in his coat or tangles. I think there is a huge variety in types of coat, from very fine and silky to very "normal" like a stock coat, just longer. That's what I would classify this one as. Same texture, just longer guard hairs. Lots of hair, but groomed fairly easily when I brushed him. I would not let this type coat dissuade me from keeping one. Fine and silky, tangly, yeah, I might pass.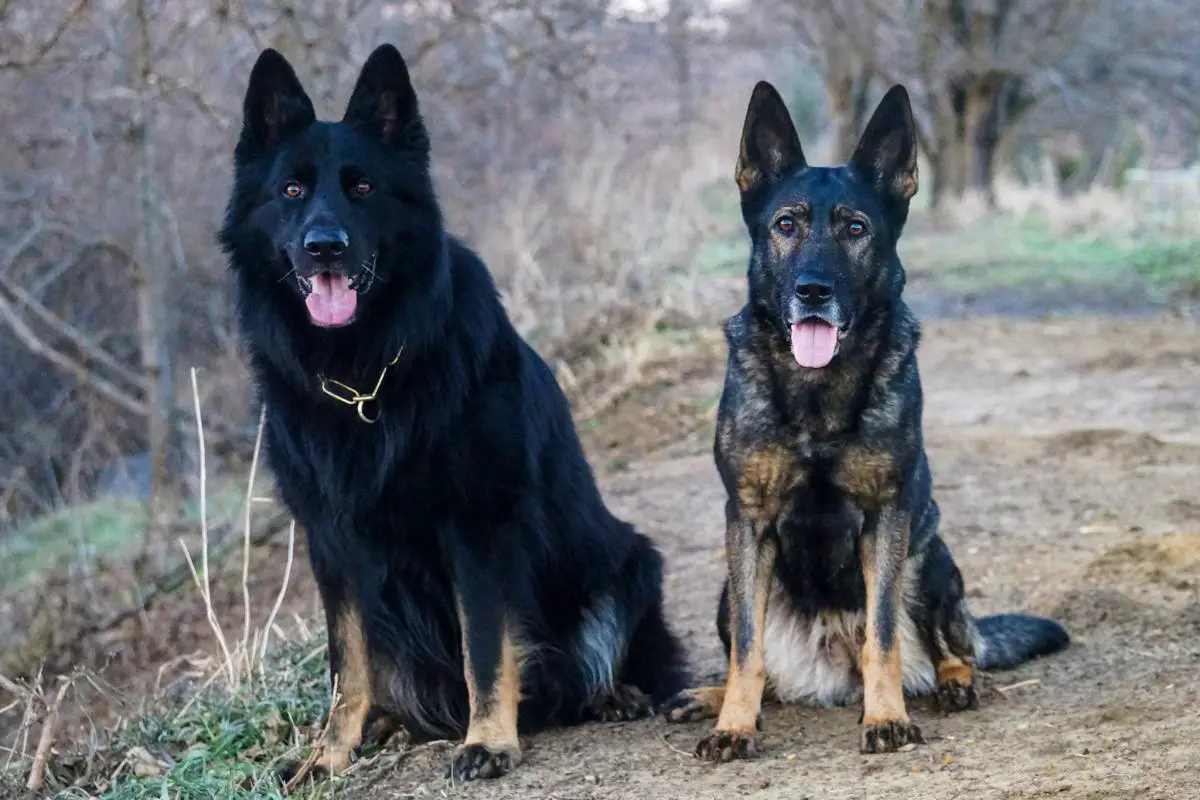 by Xeph on 18 April 2017 - 23:04
Susie, the bucket puppy is indeed my keeper :)

Maiden, Riza being shown will depend on her topline and her toes filing in.

She'll be herding sheep, regardless.

by Xeph on 19 April 2017 - 03:04
Her 9 week photo fom the other day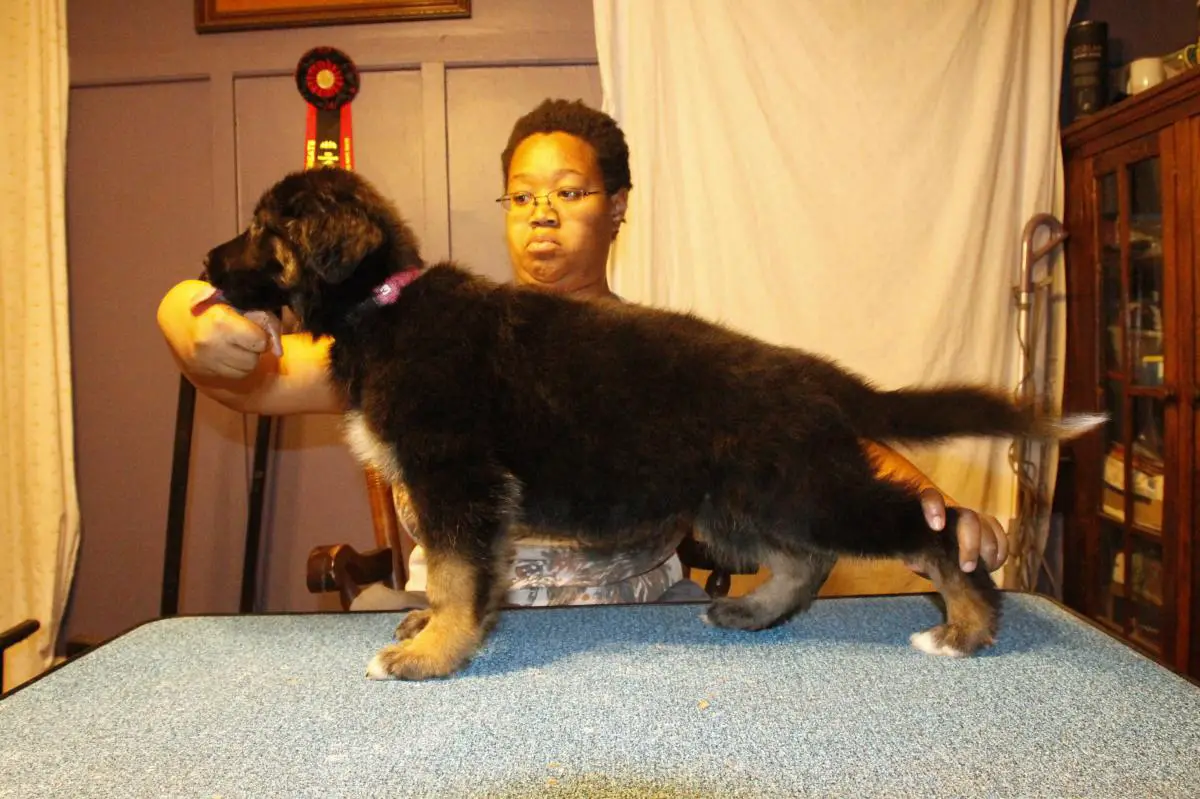 by Hundmutter on 19 April 2017 - 06:04
Oh yeah, there were definately differences between the LSH coats @ the Farm. There were a lot of them over the years so I got plenty of practice; Jenn puts her finger on it I think, 'cos the harsher the guard hairs, the easier burrs & stuff seemed to slip off, with the undercoat not felting up so much as in the 'silkies'. Von Stephanitz knew a thing or two about coat texture.

Nan & Susie: Thanks - yeah okay I wouldn't be without her now ! But can still recognise whats 'wrong' with her.

Xeph, have you got peanut butter on your hand, or is Riza just a 'licky' puppy ? ;-)

by Northern Maiden on 19 April 2017 - 12:04
Thanks, Nan. I have spent nearly my entire life around long coated dogs, so I guess I am used to frequent grooming being part of dog ownership; that said, my 2 GSDs have coats that are pretty easy to take care of since both have a harsh outer coat.

Thanks for answering, Xeph. I hope Riza turns out well for you.

by Xeph on 19 April 2017 - 18:04
Hundmutter, there's a chunk of hot dog in my hand :)

by susie on 19 April 2017 - 19:04
Do me a personal favor and take an "SV" style picture for me 😎
Those ASL style pics drive me crazy...
I KNOW your dogs don't look like this 😆


by Xeph on 19 April 2017 - 22:04
How they're presented will change when stacking training is farther along :) On the table they're reaching for bait and sliding etc etc, so they're not presenting the picture I quite want, either. But the goal at this age is "stand still" LOL
That said, I frequently want to "fix" Euro style stacks, because I don't like those, either LOL.
My presentation changes depending on which dog I'm showing.

by Kalibeck on 24 April 2017 - 05:04
Beautiful pups Xeph!
Congrats!
jackie harris

by Xeph on 29 April 2017 - 02:04
Working with Ms. Riza, my favorite Fluppet (Fluffy Muppet)

You must be logged in to reply to posts
---
---
---
---
Contact information
Disclaimer
Privacy Statement
Copyright Information
Terms of Service
Cookie policy
↑ Back to top