This is a placeholder text
Group text
by Steve1972 on 08 September 2023 - 17:09
I regularly troll the PDB classifieds and premium listings to see what is available out there and just to look at dogs.

I usually just scan through the listings. When one catches my attention I open it and look. Sometimes after reading the add I am interested in purchasing the dog. Almost always there is no price for the dog listed. Some of these doge get very expensive. But one persons definition of expensive is not the same as the next.

I refuse to contact a seller about buying their dog if I do not know the price upfront. If that dog is unobtainable for me I do not want to put myself through the embarrassment of finding that out directly from the seller, nor do I want to waste the sellers time with my inquiry.

I know different countries have different currency. If I can find a currency conversion calculator online, I am absolutely certain that anyone else can also.

I'd say probably more that 90% of the classified adds do not have price listed. Is this a PDB rule or just considered tacky among world wide members of PDB?

by mrdarcy on 10 September 2023 - 03:09
No it is not a PDB rule and it is up to the seller if they want to add the price to their ads. 
by LMA on 23 September 2023 - 16:09
When I see those listings I keep moving. Unless they're hiding something, there's no good reason to withhold pricing upfront. I've also found when they hide the price, they're really stingy with providing real documentation about their dogs too. Could just be the luck of the draw, but it's happened enough that I steer clear of 'em. Now, they can still be producing great dogs, but if they can find a few buyers who are less informed, they can really gouge on pricing and no one is the wiser - at least until later. The worst of those types are the ones that want to limit your registration while charging twice the going rate for a premium dog, until you perform a series of qualifying steps for the pup. If you spend two years bringing a dog into health and competition readiness, and want to use the dog for stud service - guess what? Such a breeder might not uphold their end of the bargain. Considering what the planet just went thru with the cooflu, you have no guarantee the breeder will even be around in the future. Just my two cents worth. I hate to say it, because this is my favorite breed and I have two great ones, but the GSD breeding community is often its own worst enemy.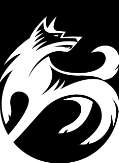 by Riohaus on 26 September 2023 - 14:09
I agree maybe PDB should require sellers to document their price especially foreign sellers.
---
---
Contact information
Disclaimer
Privacy Statement
Copyright Information
Terms of Service
Cookie policy
↑ Back to top