This is a placeholder text
Group text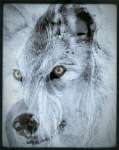 by Fantom76 on 27 July 2022 - 18:07
by GSCat on 27 July 2022 - 22:07
Which breed books are you trying to identify? Or which dogs?
Does Xanni have a registration number and breed book?  Amor, Delvel, Hurrukan, Bijou?  Etc.

My issue with the pedigree posted on PDB, at least until the blanks are filled in from the breed books or certified/otherwise-verified pedigrees, is the "no information about sire" and "no information about dam" entries in the pedigree.

Another red flag to me is an inbreeding coefficient of 25% on at least one of the dogs, and that dog has multiple "no information about" entries in the pedigree. How can one determine the coefficient without information about ancestors, especially close ones.

I hope this issue is simply someone can't read whatever language of the older entries, so didn't try to enter on PDB. Not being able to translate/transliterate a non-Roman alphabetic like Cyrillic alphabet is one place a difficulty can happen. If so, I hope the person that entered the dog comes back and sees this thread, and emails copies of the documents to Admin so pedigree can be vetted, verified, and properly entered.
by GSD Ancestry on 28 July 2022 - 08:07
It seems that most of the dogs are registered as "Altdeutsche Schäferhunde"

by Sunsilver on 28 July 2022 - 11:07
There is definitely an overlap between dogs designated as Altdeutsche Schaeferhunde and the SV registry.

As some of you know, I was with the Shiloh shepherd folk for awhile, and one of Tina Barber's outcrosses was to an Altdeutsche Schaeferhund, Trillium Artus Zum Soehrewald. His mother is in the PDB, and has an SV number: https://www.pedigreedatabase.com/german_shepherd_dog/dog.html?id=261171-quanti-von-schlo-birkenstein?_v=20000101000000

His father, Xandro Imperial is not.
Some of his ancestors have the designation DSV infront of their registration number. Any idea what breed book that would be?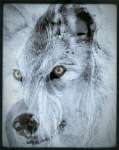 by Fantom76 on 28 July 2022 - 17:07
Here are the breed books from this pedigree that I do not recognize.  I will be deleting a lot of dogs from this pedigree  when I can not find their correct information.  And filling in some of the dogs , 

DHS
DRC
IRJGV
LSH (I thought this was longstockhair,  Did not know it was name of a breed book.
RFO
ZB  (This means Zuchtbuch to me.  I do not think it is any specific one)
ZVADR

by 8lu3d09 on 29 July 2022 - 01:07
I thought DRC could be the Democratic Republic of Congo but I can not find any info about their kennel club or whether they have one.

All the rest come up as a blank, except for IRJGV.

IRJGV = Internationaler Rasse-Jagd-Gebrauchshundeverband
https://www.idg-irjgv.de/startseite/
https://irjgv-niederelbe.de
Hope it helps.
by GSCat on 29 July 2022 - 21:07
---
---
Contact information
Disclaimer
Privacy Statement
Copyright Information
Terms of Service
Cookie policy
↑ Back to top