This is a placeholder text
Group text
by Zuzanna Ciok on 15 July 2022 - 12:07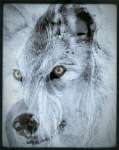 by Fantom76 on 15 July 2022 - 12:07
Send me the information, and I will add it for you. I need the dogs names (USING THE AMERICAN ENGLISH ALPHABET), and their Breed Book and Registration Nbr, If you have the Date of Birth I will add that also.
You aso need to send the Sire and Dam Breed Book and Registration numbers as PDB requires this information.
If you have the pedigree, you can just email that to me
Fantom76@kc.rr.com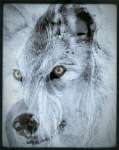 by Fantom76 on 15 July 2022 - 15:07
I fixed the problem. Dog was never added to PDB. All I had to do was add her and her information. Grandparents were already in PDB. DO NOT FORGET> PDB is not dog registry that has all dogs. Each dog must at some time be added to PDB.
by Zuzanna Ciok on 19 July 2022 - 11:07
I have sent you an email.
by Zuzanna Ciok on 20 July 2022 - 12:07
Thank you a lot! :))
---
---
Contact information
Disclaimer
Privacy Statement
Copyright Information
Terms of Service
Cookie policy
↑ Back to top