This is a placeholder text
Group text
by Danbob on 22 June 2022 - 08:06
Hello,
I'm a new member and looking for advice on finding a lost pedigree for an English Setter. I thought it was an AKC registration, but I can't remember for sure. I do know it was on ~11" x 17" (or maybe even larger) paper with a yellowish background and I recall the background having a full image of a Setter. The full name was Bandita Prides Cash and whelped in 1990 or 1991 (sorry, yes I know it's old!), and I don't have any numbers on the papers. Any hints on how to find the pedigree and potentially get a reprint? Many thanks for any help.
Regards,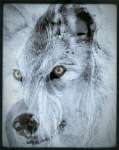 by Fantom76 on 22 June 2022 - 09:06
I did a bunch of searches with no results.
Are you certain it was an English Setter or can you remember any other names on the pedigree....perhaps the sire or dam?
by Danbob on 22 June 2022 - 09:06
Thank you for the help. 100% positive it was an English Setter, not 100% positive it was an AKC Registration. Are there other "secondary" registrations from other maybe less prominent associations? I can't remember which was which, but the Sire or Dam had the name "Cash" in it and the other had the name "Pride" in it. Again, thanks for your efforts. Regards,
by GSDHeritage on 22 June 2022 - 10:06
I checked AKC no English Setter by that name Bandita Prides Cash and all the Pride-Prides name dogs born that are on the PDB none would match to sire of this dog that are on the PDB.  Where did you see this pedigree?  Was it in the USA or a foreign country website?
by Danbob on 22 June 2022 - 13:06
I physically had the pedigree, but cannot find it now. It was a USA pedigree and the breeder was central/southern Illinois. Thanks again.

by Sunsilver on 23 June 2022 - 05:06
The description you give is VERY different from current AKC pedigrees, which are only about 6" x 11".  But the pedigrees have probably changed since the 1990's.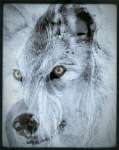 by Fantom76 on 23 June 2022 - 11:06
Since I was doing pedigrees in those "OLDEN TIMES", there used to be a pedigree form that people like me used that was that size....so it could have been one typed up by a pedigree business.
by Danbob on 23 June 2022 - 11:06
OK, now we're getting somewhere! Although I'm still recovering from that "olden times" reference!
by GSCat on 02 July 2022 - 00:07
Could it be an export document provided by a breeder or broker? Do you still have your receipt? Do you know the name of the breeder or broker? Can you pull up or otherwise access old telephone/old cell phone records and get phone number, then do internet search on the number?

Could it be a reprint of the litter pedigree? Maybe attached to sale paperwork?

You could call AKC next week Wednesday or Thursday and ask what kind of paperwork it most likely was and go from there. Monday is 4th of July. Tuesday, they'll be busy because of long weekend and people calling about issues with dogs with fireworks.

Would your Vet have any of the old information you need to backtrack? Microchip company, especially if the dog was chipped before you bought and you transferred the info in the microchip company database?

Any placed you might have boarded, trained, competed, etc.?


by Danbob on 11 July 2022 - 17:07
Those are a lot of good suggestions, I think the best one is trying to call AKC and seeing if I can get someone on the phone. It was before cell phones, so the old telephone numbers are lost; however, I do have the address that it would have been sent to, so maybe I have a thread to pull on.

No luck finding the kennel or breeder, they appear to have gone under.

Thank you for all the good suggestions.


---
---
Contact information
Disclaimer
Privacy Statement
Copyright Information
Terms of Service
Cookie policy
↑ Back to top