This is a placeholder text
Group text
by LarizeMagnum on 24 April 2022 - 17:04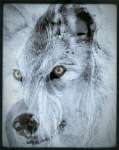 by Fantom76 on 24 April 2022 - 18:04
Explain....what is wrong.
by Blackgsd1202 on 24 April 2022 - 21:04
Google her name. You will know why
by GSDHeritage on 24 April 2022 - 22:04
by crhuerta on 24 April 2022 - 23:04
I honestly think that her post is about offering a dog for stud service.....I didn't read anything about having a dog for sale.
I don't think she is breeding or having any dogs....
Her pedigrees were very nice though.
JMO


by New Blood Bullies on 25 April 2022 - 02:04
WOW not even a year later and she's up to tricks again? She needs to never own an animal, ever, not even a gold fish! Can't believe there's been no update showing charges pending

by Hundmutter on 25 April 2022 - 09:04
Lots of stuff has passed through here over the last few years; the name is familiar to those of us who recall such things - I acknowledge that not everyone does. But never mind Google, there should still be much more archived here on PDB than the one post Heritage identified; & none of it good.
So yeah, like the OP, I'd like to know how she gets away with all that has been reported of her.  As I said last time (see the Link from Heritage) the only thing that keeps people going is if other people buy pups / stud services etc & don't question what they see - so everybody needs to stop doing that. 
The Admin of that FB stud Directory used to be a member of this board - I have PM'd him on FB to see if he will follow through.
by GSCat on 25 April 2022 - 12:04
OFA Fair
Dam also OFA Fair
Stud Not Known
Inbreeding coefficient

One thing for a owner/breeder to use a stud like that on a one-time basis for something specific, but to offer him "out there" I think is irresponsible.

If I'm wrong, someone please correct me.


by GSCat on 25 April 2022 - 12:04

by mrdarcy on 25 April 2022 - 13:04
There are many many threads/comments on Judy Malone here, just type her name or kennel name in forum search, it should keep you reading until to-morrow.
---
---
Contact information
Disclaimer
Privacy Statement
Copyright Information
Terms of Service
Cookie policy
↑ Back to top