This is a placeholder text
Group text
by LarizeMagnum on 01 April 2022 - 08:04
Hi Folks, I am looking at a pup from this litter, I have read a few things on Sven in a pedigree, but is it a huge thing in a pedigree where he is 4-5 or 5-5? Please let me know your thoughts on this pedigree. Great tracking titles in offspring and also great IGP titles. Want to do Tracking and IGP if possible but not a deal breaker. He will possibly be coated.
Attached is Mom and Dad.
by Mike Delaney on 01 April 2022 - 09:04
5-5 has little effect on the pedigree.
Also-this is a pet pedigree if the lack of titles is correct.

I would not consider a pup from this breeding for an IGP prospect.

Mike

by Hundmutter on 01 April 2022 - 11:04
Its a very 'mixed' pedigree but mainly using outcrossed German breeding, and not of the concentrated lines that result in more dogs dedicated to EITHER Show or Working careers. Far too many lower grade kennels, indicating - as Mike says - more of a 'pet' producing service.
You might get lucky and find you have a pup that turns out great in Tracking or IPG (or both); but that would be despite its origins, rather than because its been bred to be outstanding. Have to remember that two or three decent dogs in any pedigree will probably have their performance genes diluted by all the other animals in the pedigree - especially if the best dogs are back beyond Generation 4.  Plenty of kennels with breeders dedicated to production of excellent Working ability dogs from line breeding to past winners, I understand. If you want to be a serious competitor, would it not be better to take that route ?
And that isn't even taking into a/c that this pedigree as shown does not contain much health testing info ...

by Sunsilver on 01 April 2022 - 12:04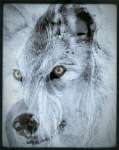 by Fantom76 on 01 April 2022 - 12:04
This member is lucky that many of the dogs did not get deleted as they do not meet PDB requirements of including Date of Birth, Breed Book and Registration Number..... especially sire and dam
In fact I can not promise that they will not be deleted as I work many of the dogs after midnight when my memory is not as sharp as in the daytime. And to be honest,  I have no idea what organization is DRC.
by LarizeMagnum on 01 April 2022 - 14:04
Thank you for the replies.

All the dogs in the last 3 to 4 lines have had extensive DNA, hip, elbow, vertebrae, spinal, heart, etc, and Dm testing on them. The registry they belong to usually send out all the info with the pups pedigree.

The date of birth and registry numbers are all on there also. When I upload him here, I will forward his pedigree to the admin. Maybe they can help me sort out the missing info.

I do not want to do to serious competition IGP, we have a club very close by and was hoping to join.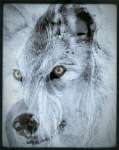 by Fantom76 on 01 April 2022 - 19:04
. Email a copy of the pedigree to me at Fantom76@kc.rr.com
Fantom76 (PDB Foreign dog Admin)
by LarizeMagnum on 01 April 2022 - 19:04
Thank you Fantom76, will do. He will arrive end of June, should have papers that same time, maybe a week later.

by Hundmutter on 02 April 2022 - 02:04
So you were not just "looking" at this pup, you'd already committed to buying him ? Good luck.
by Hukka on 02 April 2022 - 10:04
DRC stands for Deutche Rassehunde Club
---
---
Contact information
Disclaimer
Privacy Statement
Copyright Information
Terms of Service
Cookie policy
↑ Back to top