This is a placeholder text
Group text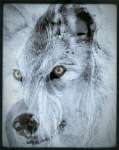 by Fantom76 on 30 December 2021 - 17:12
I am sorry that I have not been answering my mail for the past many months or able to help with the pedigrees. I have had Covid 19 twice plus had complications with a knee surgery which has left me in the hospital, rehab home or currently confined to my bed. If you wrote to me in the last 7-8 months and did not receive a reply, please send your request to me again and I will try to help , or contact Heritage as I am still recovering
I hope that you all have a better New Year in 2022. Stay HEALTHY and Happy.
Fantom76
by GSCat on 30 December 2021 - 18:12

by Sunsilver on 31 December 2021 - 11:12
I hadn't seen your name lately and was wondering why!
Best wishes for a complete recovery, and a (much better) New Year!

You have been missed, that's for sure!

by DuganVomEichenluft on 31 December 2021 - 13:12
Speedy recovery. I hope you get to feeling better soon.

by Jyl on 31 December 2021 - 13:12
So Sorry to hear you have been so sick.

Get well soon and thanks for all the work you admins do.

HAPPY NEW YEAR!

by Q Man on 31 December 2021 - 16:12
Merry Christmas & Happy New Year...Hoping for your quick recovery...

~Bob~

by Hundmutter on 01 January 2022 - 03:01
Glad you are starting to recover, hope you feel better & are 'fighting fit' again soon. Meanwhile I wish you - and everyone else here - a very Happy New Year .
---
---
Contact information
Disclaimer
Privacy Statement
Copyright Information
Terms of Service
Cookie policy
↑ Back to top