This is a placeholder text
Group text
by HOC on 24 February 2021 - 15:02
LAST TIME I IMPORTED , IN EARLY 2017 IT WAS THE SAME AS ANY OTHER TIME, I PAID FOR THE DOG PLUS SHIPPING, GOT THE INFO, WENT TO THE AIRPORT, GOT MY DOG, PAID A CUSTOMS FEE.
I ALSO SENT A DOG TO THE CZECH REPUBLIC TO BE BRED AND SHIPPED HER BACK, TO SEND HER I NEEDED A BROKER, TO BRING HER HOME I DIDNT NEED ONE. NOW IM BEING TOLD I CANNOT IMPORT WITHOUT ONE? CAN ANYONE TELL ME WHAT CHANGED, AND WHEN IT CHANGED, AND POSSIBLY WHERE I CAN FIND MORE INFO ON SAID CHANGES?? I PICKED UP PREVIOUSLY AT DELTA CARGO AT DETROIT METRO- DELTA CARGO IS NOT AN OPTION SO NOW I HAVE TO GO TO CHICAGO-APPARENTLY. THANK YOU IN ADVANCE FOR ANY INFO.
by PracovniBohemia on 24 February 2021 - 20:02
This is now accurate. Different airlines and different airports have strict regulations due to the pandemic and the biggest issue is that nobody wants to get stuck with a dog if the owner won't be able to pick it up. Most shippers in Europe will not even arrange the flight unless you have a broker established.
by Griffin1030 on 25 February 2021 - 00:02
You are using the dogs in a commercial capacity. All commercial entries require you to fill out required paperwork and meet other requirements that the average dog breeder/trainer cannot meet.
A customs broker will take care of everything for you, including a required bond($$$) They also assume responsibility for the entry as long as you provide them with truthful and accurate information.
If all is not in order:
They will refuse entry of the dog or dogs..send them to a contracted kennel and either deport the dogs or adopt them out to anyone but you.
You will be billed with costs of transportation, kenneling, vet care, additional costs, etc...

If you lie to Customs or any federal agent...that opens up another can of worms.

Sometimes things may slip through or someone claims it is a pet entry.
If you are engaged in any dog business or "hobby" that you charge people for, it is a commercial entry...there is also a monetary limit. Over a certain amount triggers the need for a broker..

Many people get away with this either blissfully ignorant or knowingly. If you get the wrong Customs Agent... you'll find yourself in a nightmare as will the poor dogs.

For the sake of $200-$500.... Get a broker..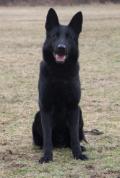 by Border11 on 26 February 2021 - 19:02
HELLO HOC,
WE IMPORT 15-20 DOGS A YEAR, WHAT I WAS
ALWAYS TOLD IN THE LAST YEAR IS THAT ITS UP TO THE AIRLINE
ABOUT USE AND NEED OF A BROKER IN MOST INSTANCES. WHAT
I HAVE FOUND THIS LAST YEAR ITS CORRECT. WHEN I SHIPPED WITH
LUFTHUNSA WE PAID MORE BUT NEVER PAID A BROKERS FEE
AND WE WHERE ABLE TO CLEAR THE DOG OURSELVES. HOWEVER,
WHEN WE USED QATAR AIRLINES OR KLM AIRLINES THEIR WAS
ALWAYS A NEED FOR THE BROKER. MOST BROKERS CAN ALSO
CLEAR FOR ANY AIRPORT SO I HAVE ONE I USE IN ATLANTA
THATS FAIR AND PROFESSIONAL AND SHE CLEARS ALL OUR DOGS
THAT COME INTO THE USA. BUT GRIFFIN IS CORRECT MOST OF
THE TIME TODAY THE COVID ISSUES AND EVERTHING ELSE MEANS
MORE FEES,TAXES AND MORE STEPS TO CLEAR A DOG, AND THE
BROKERS TAKE THAT RESPONSIBILTY AND GET PAID FOR THAT.
HOPE THIS HELPS.

BORDER11
by HOC on 09 March 2021 - 07:03
Ok, so if I live in Michigan and Im receiving the dog in Chicago, I need to look for a broker in Chicago then, right? I mean it is done in person by an individual?, or is it done online somehow ? Thank you very much for the info
by duke1965 on 09 March 2021 - 11:03
contact AAAor ellen chance or petrelocater and they will give you all info

by Dog1 on 12 March 2021 - 07:03
The requirement for a broker has always been there. It's just not enforced universally across the country. Airport policies dictate whether one is required or not.

Ellen was wonderful to work with and when the dog was held up in Atlanta, she was able to get problems worked out.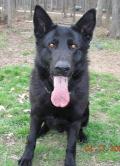 by Kelly M Shaw on 17 March 2021 - 17:03
We just imported last month from Russia and needed a broker.

I'm in Michigan and the import we picked up in Chicago wasn't on the Lufthunsa airliner and we needed a broker. Be careful if you need a broker b/c once we paid our broker he left us, so we had to get another broker. I was told that they had just switched it over that everyone needs a broker I think they said in November or January when they said it was switched to needing a broker. It was a big mess for us, so this will most likely be our last import.

by Rik on 20 March 2021 - 22:03
I would recommend using Ellen Chance. No way to make it any smoother and money well spent.

jmo,
Rik
---
---
Contact information
Disclaimer
Privacy Statement
Copyright Information
Terms of Service
Cookie policy
↑ Back to top