This is a placeholder text
Group text
by eramos33 on 17 February 2021 - 12:02
Hello everyone!


I am here creating this post because i would like your input on this new female and the whole situation being. I have been wanting to buy a nice imported female with titles for a while now. I met this guy from Facebook who is will to sell me a nice female GSD from Hungary, Debora von Simonheim. She is IGP1 titled and Korung breed survey approved. She has white papers not pink. Shes also had one litter before. The great news is that he is willing to accept all payment through paypal. I know the process can take a while. Now, i have never bought a female over seas, so what should i expect or should i watch out for?

Thanks

by Hired Dog on 17 February 2021 - 12:02
Hello,
You met a gentleman through FB and you are willing to send him money for a dog that you have never actually seen nor touched....am I right so far? Plus, you really dont know this person and its in a different country where your laws, whatever country you are in, do not apply.
This is just me, but, unless I KNOW you, or jump in a plane and fly to you and see the actual dog, working, relaxing, doing all the things that make ME and MY life happy, I will not send anyone money.

There are dogs here in the USA that are just as nice, provided that you are in the USA and you can actually see in person. After all the warning and scamming posts that have been posted in here about people losing their money overseas, I am going to advise against it.
Finally, I dont know the person of whom you speak, he/she may be an exceptional character and you may get all you wanted and more, but, I cannot take these chances with MY money.
by eramos33 on 17 February 2021 - 12:02
Hello HIRED DOG!


I usually wont do this at all because it doesnt make sense investing money on something that you have never seen before. However, i have been friends with this guy for quite a while. I always see how he post a GSD for sale and then i see the evidence like pictures and testimonies when the GSD lands in the US. I've had a few chances to buy a nice GSD but was just to scared too. After time went on i realized that this guy was honest. THe has showed me videos , pictures and paper work. The dog is Korung approved. Once he told me he takes PAYPAL i was convinced. Usually nobody ever accepts PAYPAL as payment from overseas. Paypal and with a nice written contract secures my money. AS far as finding a dog here in the USA you might be right but i dont really know anybody here locally.

by Hired Dog on 17 February 2021 - 13:02
Eramos33, I will send you a PM, check your mailbox in a few minutes.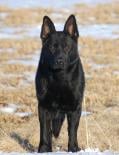 by Jenni78 on 17 February 2021 - 13:02
He may well be honest. But....Hungary has kind of a bad reputation for GSD sales, or at least it did years ago. I would personally want DNA to ensure that's the right dog. Stories of hung papers abound...again, used to. I haven't kept up on it lately. I have purchased 2 dogs from Hungary, but they weren't GSDs. I'm not opposed to importing- far from it- but allowing extended payments via PayPal (who will do exactly nothing if you have an issue w/an animal transaction) doesn't give me a warm fuzzy feeling.

by Q Man on 17 February 2021 - 16:02
I have never bought a dog from Hungary but I have Imported dogs for years and understand how it feels to have found a dog you really want...BUT...You have to be ready to lose your money...
"If It Sounds Too Good To Be True"....then it probably is...
I would want to find references...and not from the breeder but from people that I can find on my own and can get some info on this person...
Are you on other Breed Web-Sites where you can find some info on this breeder and to find and contact people who have bought dogs from him/her...
I have this thing when trying to get into a deal with someone and you get the funny feeling up the back of your neck...that's telling you that you need to think about it...I would think about it...

~Bob~

by eramos33 on 17 February 2021 - 18:02
thank you guys!

This is guy i love this page. I will respond to all the folks in my inbox who are trying to help me out to make sure this is legit!


Once again thanks
by Jill on 20 February 2021 - 19:02
I have bought a lot of dogs out of Hungary and it has been hit or miss. MOST of the titles are fake..get a video of that dog working. Some of them have come in bad shape as of worms, missing hair , kennel dogs etc. I have also heard some horror stories so be careful.

---
---
Contact information
Disclaimer
Privacy Statement
Copyright Information
Terms of Service
Cookie policy
↑ Back to top