by Casa de Maximos on 16 February 2021 - 13:02
Hello, can someone please tell me how to report someone that registered my dog under his name here on pedigree database?
I talked to the person and he doesn't want too remove my dog when I am the owner.

by Hundmutter on 16 February 2021 - 14:02
Contact the Admins through the Personal Messages system - "InBox" Button, top right, then address your PM to: GSD Heritage - and provide dogs full name and Registration details, and they will let you know what you can do. Also recommend you go to "Forum List" on the left of the page, and then to "Tutorials" - loads of stuff there about how it all works.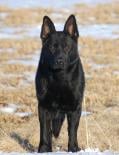 by Jenni78 on 16 February 2021 - 15:02
I have registered lots of people's dogs on here. Why would you want your dog unlisted?
by GSDHeritage on 16 February 2021 - 16:02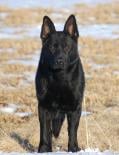 by Jenni78 on 17 February 2021 - 10:02
Heritage, maybe clarify that the person who registers them here becomes the owner of the LISTING for the dog, not the dog itself. This member seems really confused how this all works.
by GSDHeritage on 17 February 2021 - 10:02
---
---
Contact information
Disclaimer
Privacy Statement
Copyright Information
Terms of Service
Cookie policy
↑ Back to top