This is a placeholder text
Group text

by Blksableworkingdogs on 22 January 2021 - 17:01
I have someone who has purchased a male pup from me and is considering purchasing another male pup, he says he is going to neuter them, my experience is that its a really bad idea to have two males live together "in the house with each other" regardless of what breed, but even a worse idea to have two males that are from strong working lines even if both have been fixed. Thought I would ask others who probably know more about this than me what ya'll think ?
by bladeedge on 22 January 2021 - 17:01
Not at all if the nee owner is in control. 2 male should be ok especially if growing up together .you will have to be the alfa male in the house .2 male way easier than 2 females .
by Nans gsd on 22 January 2021 - 18:01
Probably not your best choice.

by Q Man on 22 January 2021 - 19:01
Ok...Just think...2 Working line German Shepherds which are very active dogs...They mature and become of Mating Age...It's in nature...They fight...
Things will be ok...probably...as they are babies and up until around 8 months or so they become competitive...Then you feel safe in leaving them in the house together and you leave for a short while...The house can be a disaster and hopefully the dogs are still well...
If people would understand how to Handle and Control them...Then I would say fine...Go for it...But knowing people...It won't be good...

~Bob~


by Blksableworkingdogs on 22 January 2021 - 19:01
He says he wants to neuter them. This guy would give them a great home, but even neutered I think its a bad idea, just thought Id see if ya'll thought I was wrong....
A famous philosopher once said.... "Stupid is as stupid does" Forrest Gump
by hexe on 23 January 2021 - 01:01
If what he'd be doing is having two pups of relatively similar age together, that is an awful idea. The pups will bond with one another instead of him and his family, and it will be a disaster in the long run--the odds of the pups fighting once they're mature is significant, compared to having one adult male dog already established in the home and then adding a youngster to the group.


by Hundmutter on 23 January 2021 - 04:01
Like my mentor in GSDs, I have always believed it is wise NOT to keep two dogs of the same gender (especially two females) together, as it so often results in fighting, even where the owner is a powerful force; and a situation in which neither dog is truly happy, because of the competition, is not a good fit.

However, I have to acknowledge that it CAN be done; one situation I know existed was that senior UK breeders and dog-food producers Arden Grange, of the Ardenberg Show Kennel, used to keep their two V rated, active stud, males in the same house together (without crates). So it does depend on the individual dogs; these 2 always got along great, even though they were relatively close in ages.
by bladeedge on 23 January 2021 - 04:01
Of course it can be done iv 3 males living in my home now .Once you set the rules of behaviour you will have no problem if when broke you deal with is strong. Alfa is what you need to be . All my dogs are pp trained or in training .I really can't understand the advice of say no.

Hund .arden Grange is a superb quality food i feed all my dog.I know the dogs you are talking about .iv been on the training field with one of them .I'm very good friends with the person who titled him .

by Hired Dog on 23 January 2021 - 04:01
I have seen it done, would I do it? NO. I would also NOT neuter two young dogs and removal of body parts does not guarantee anything other then the ability to reproduce.
I like my peace though and I dont go out of my way to create issues of what if at my house, so, one male at a time for me.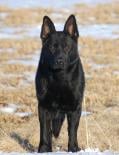 by Jenni78 on 23 January 2021 - 07:01
200% in agreement with Hired Dog.

Also, someone who thinks neutering is a go-to behavioral modifier creating instant harmony hasn't a clue what they might be getting into, depending on genetics (which I don't know in this case). I wouldn't sell them even one dog, personally, with that philosophy.
---
---
Contact information
Disclaimer
Privacy Statement
Copyright Information
Terms of Service
Cookie policy
↑ Back to top