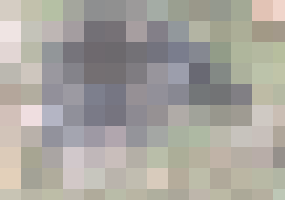 This is a placeholder text
Group text

by Rik on 04 January 2021 - 17:01
"Rik, the dog in your avatar, is that a bi-color one, I cant see too good in that small picture? Do you have a bigger picture."
HD, didn't want to hijack jetta's thread. that is one of my ASL home breds.
she lacked an inch in front reach, which is the end all be all in ASL, so I didn't spend the money to finish her.
her color is real, no tea bags or henna.
she did have black on her toes and hocks, not sure if she would be considered a bi color or not. I'll try to post a better pic, but I;m not expert.

by Rik on 04 January 2021 - 17:01
welp, I seem to still lack the skilz, but I'm working on it.
Rik

by Hired Dog on 04 January 2021 - 17:01
Rik, I am not a show person and I dont play one on TV, but, I do love the color on that dog, beautiful...
I have a bi-color 8.5 month old currently so maybe I may be partial to the color...
by jettasmom on 04 January 2021 - 20:01
Would love a true bi color for my next dog. Beautiful dog

by Western Rider on 05 January 2021 - 18:01

by Dawulf on 05 January 2021 - 19:01
ASL bicolors often seem to have that lighter shading up on their necks. I find the coat color differences super interesting between the lines. Pretty girl!

by Rik on 16 January 2021 - 21:01
---
---
Contact information
Disclaimer
Privacy Statement
Copyright Information
Terms of Service
Cookie policy
↑ Back to top