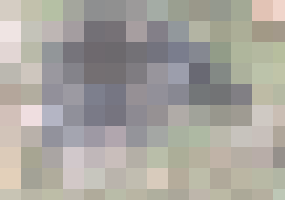 This is a placeholder text
Group text
by bladeedge on 25 April 2020 - 11:04
Hi I'm looking for information on Slovakia line gsd. Not on any pedigree in particular just on the type of dog they are for pp thanks for any help in advance
by duke1965 on 25 April 2020 - 11:04
same as in every other country, as they are breeding the same dogs/lines
by bladeedge on 25 April 2020 - 12:04
But are the harder,more drive .and they prey driven or more aggression driven. Just looking to find what way the tick in a general. I'm talking old lines thanks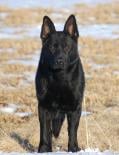 by Jenni78 on 25 April 2020 - 19:04
You can't really generalize like that. Pretty pointless, tbh. It's as duke said.
by duke1965 on 25 April 2020 - 23:04
old lines are different balance of dogs, but what old lines are left, its all mixed up with west german sportlines, maybe one or two individual dogs like my slovak male Xido, but thats one here and one there
by GSCat on 27 April 2020 - 05:04
Some Czech line breeders in the U.S. are importing Slovakian dogs. Before the Czechoslovakia split into Czech Republic and Slovakia in 1993, they all would have been Czech lines, so they are similar, although no longer the same.


by bladeedge on 27 April 2020 - 07:04
Thanks,. Thoughts on the pedigree Quincy vom Waldwinkel if anyone has one thanks
by duke1965 on 27 April 2020 - 07:04
Quincy is all west, nothing slovak about him, LOL
by bladeedge on 27 April 2020 - 07:04
Yes Duke I read that. But the reason I'm asking is because he's part of the make up of a pup I'm looking at. It's just a general question thanks. There is a few more pedigree I will ask for info on if that is OK. I'm more interested in the type of dog they were rather than where they come from as that part is easy to find.
Skogstrollet's Johnnie Walker
Ikar zo Severnej hranice. Would be 2 more thanks

by GK1 on 27 April 2020 - 08:04
'harder, more prey/aggression, pp etc' is more of a subjective assessment of individual dogs, but if you are concerned about hips, johnnie's pedigree could be better. imo
---
---
Contact information
Disclaimer
Privacy Statement
Copyright Information
Terms of Service
Cookie policy
↑ Back to top