by duke1965 on 13 July 2019 - 14:07
for some reason I cannot upload pics, get a 404 error

by Western Rider on 13 July 2019 - 14:07
Sorry, we all are depending on where you want to upload the picture.
I have posted on how to upload for a classified, have not figured out how we can upload to a post yet.
by duke1965 on 13 July 2019 - 15:07
want to upload to a post, have 2 options, one is full,other one gives an error

by Jyl on 17 July 2019 - 09:07
Has this glitch been fixed yet?

by DuganVomEichenluft on 17 July 2019 - 12:07
I've been trying to upload photos of my dog for months no and it won't go through.

by Sunsilver on 17 July 2019 - 12:07
Going to see what happens:
Get a 405 message when I click "send to server" even though the photo is a small one, and should upload without any problems.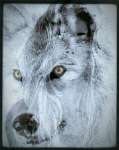 by Fantom76 on 17 July 2019 - 14:07
PDB has been having trouble posting pictures since the programmer made some changes a bit ago. Email me a Stacked picture pose, include the dogs breed and name and I will see if I can get it loaded for you in the pedigree. I have not had much luck loading in the gallery or forum posts, but I have been able to load them in the regular pedigree.
fantom76@kc.rr.com

by Western Rider on 17 July 2019 - 16:07
So far the only place you cannot upload a picture is in a post.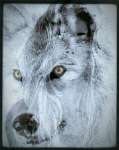 by Fantom76 on 17 July 2019 - 18:07
Western, I can not upload a picture in a gallery. Please explain how to do that.

by Western Rider on 18 July 2019 - 01:07
I did not try that so just now tried. I could not get a picture to load in the gallery.
---
---
Contact information
Disclaimer
Privacy Statement
Copyright Information
Terms of Service
Cookie policy
↑ Back to top