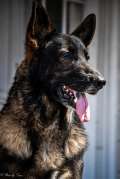 by photosbytami on 09 July 2019 - 23:07
My Daughter is owed money from her and was continually promised that the "Check was in the mail". A more than reasonable time has passed and she continues to make excuses. It seems we are not the only one?? Any input would be helpful. Thank you in advance

by Western Rider on 10 July 2019 - 01:07
We need a whole lot more information before anyone can help you.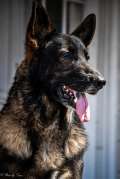 by photosbytami on 10 July 2019 - 16:07
My Daughter put a deposit on an upcoming litter back in November 2018. No contracts were signed but she sent 700 to hold her place. In January, their circumstances changed drastically and they had to relocate to an apartment after selling their home (With 10 acres) because of job and city changes. My Daughter contacted the breeder right away to let her know they would no longer be in a position to have a dog and things had changed unexpectedly. The breeder agreed to allow her to give up her spot and essentially agreed to fill the position in line to the next person interested and then return the monies. All my Daughter wanted was to be kept in the loop with updates to know when she might be expecting her refund. The breeder began dodging her calls and ignoring her texts and so on and so forth until finally she did answer and agreed to send the money back. Then came all the excuses. I don't know how to Western Union, I can't do venmo because it says invalid (It wasn't and worked perfectly from others using it with my Daughter) , then the check was in the mail, etc. Now she is back to dodging everything and not responding. My question is basically, has this happened to others? First hand knowledge please, not hearsay. A few of the posts on her instagram and facebook lead us to believe this is not the first time. She has kept all of the corresponding emails between them. Has anyone else had any kind of negative encounters with this breeder? We are just wondering what the next course of action should be. Thank you in advance.

by Western Rider on 10 July 2019 - 17:07
This has happened to many people, did it happen with the breeder your daughter used we don't know, you have not told us the name of the breeder.
The breeder may be waiting for the pups to sell before sending the money, are the pups born and if so when.
Did you send cash a check or? so that you can prove the $700 payment and what it was for?
You have no proof of anything as there was no contract signed.
Any emails or texts to prove anything? Time to get it all together.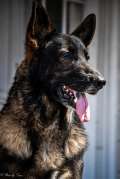 by photosbytami on 10 July 2019 - 18:07
Baron the GSD , Linda Gonzales (Riley) She has all of the emails, texts, etc. proof necessary but would like to give this person the benefit of the doubt. (Which is why I am posting. To see if any one else has had dealings with her). She promised that she was refunding the money and went so far as to say the check had been mailed in these texts. Time has passed, no check has been received and again, more excuses and no updates.

by Hundmutter on 10 July 2019 - 20:07
Is this the Trainer Linda Riley who puts videos up on the net about how domestically helpful Baron is, and how wonderful he is with her small son ? And thus is the OP assuming we all knew who she meant because he's 'famous' ?

If this is the same Linda Riley, I cannot find anything about pups for sale or a breeding kennel, nor an obvious Web page for same. Its not even apparent if she owns other dogs, say the bitch that would mother the puppies. As so many who come to PDB regularly are the owners of 'real' working GSDs, I suspect this lady has escaped their attention. Admins may know if she is a member here, maybe the rest of us don't ?
Whatever, I think we may have yet another example of someone trying to purchase a pup without doing enough 'homework' on where it was coming from, beforehand.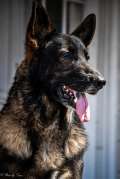 by photosbytami on 11 July 2019 - 00:07
Yes, that is the same person. Her training site on facebook has been taken down and her main site is listed at "under construction" I couldn't agree more that this was a definite lack of research prior to purchase. Something I am sure she is regretting now. Thank you for your input.

by Western Rider on 11 July 2019 - 01:07
Do your due diligence now and take her to small claims court. If more who were ripped off would do this then fewer would set out to rip others off.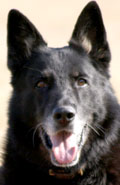 by BlackthornGSD on 11 July 2019 - 03:07
I have done business with her. I had zero problems with her. I have met her dog Baron and had a litter out of him. Very nice litter, in fact. She does breed, but not a whole lot. Maybe one litter a year or so. She does own a female that she has bred to Baron; she also has a coated Baron son. I know others who have interacted with her and her dogs, too. No problems that I have heard of.

Christine

by Western Rider on 11 July 2019 - 04:07
If she is that kind of breeder I will hope she can fix this problem no matter why it happened such as lack of communication or some kind of misunderstanding.
---
---
Contact information
Disclaimer
Privacy Statement
Copyright Information
Terms of Service
Cookie policy
↑ Back to top