by Hardworkingdawgz on 25 March 2019 - 16:03
I was possibly going to import two dogs from Germany (two separate breeders). Has anyone done this at same time and is it best to just fly over and pick up or have shipped direct?

And what airlines are even shipping grown dogs anymore other than Lufthansa

Thanks in advance.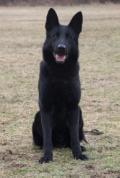 by Border11 on 25 March 2019 - 22:03
Hello HWD,
In My experience It would be much better for you to Fly to Germany meet the dogs / owners
and see them work face to face plus ask those important questions. While personally seeing the dogs
its much better then trying to navigate Importing for your 1st time on your own.
Their are many pit falls without an experience Broker or Company Involved. In My
Experience many of the people who don't take the time to actually see the dogs end up with
buyers remorse or even worse separated from their monies. We had a few folks recently that learned this
the hard way and yet theirs some that experienced no issue.
Also Be advised most European
Kennels do not offer Guarantees on their dogs so be aware of all the pro's and con's before
you send your monies here or abroad. It cost a bit more to set up a trip to Germany/ Europe
but its well worth it if you have the time & Money. I have used Lufthansa about 20 times to ship
dogs from Europe in the past 3 years and They do an excellent Job. If you can plan out your
trip well in advance you should be able to carry both dogs back with you with Lufthunsa as checked
Baggage at a large savings. This would be well worth it.
However, you would have to notify the airlines well in advance that your specific flight returning would have 2 dogs returning with you . So they would book your flight with 2 dogs coming back, hopefully
your partner/Friend is flying with you because I think its 1 dog per person for that super low baggage rate.
If you want more detail you can PM me if you like. Good luck with the new dogs and
Hope you find super GSD's.

Kindest Regards,

Border11
by Hardworkingdawgz on 26 March 2019 - 12:03
Thank you Border. I have good relationships with both breeders and both are very reputable. It would just be me solo and don't really have time so may just use Gradlyn. I used Delta in past but heard they are no longer shipping large breeds. Trying to research that now.

Thank you again for your detailed response.

by Q Man on 26 March 2019 - 14:03
It's always better to go over and see the dogs your trying to Import before actually bringing them into the U.S....This way you can be sure your getting what you want...Once you know that the people your importing from are on the same page as you then you can take their word on what the dogs are...As for shipping I would use Gradlyn Kennels...They have been doing this for a long time and are always professionals...
You also might check into whether or not you'll need the help of a "Broker" in the U.S.

~Bob~
by Hardworkingdawgz on 26 March 2019 - 21:03
Thanks Bob. We are definitely on same page and I do not feel the need to travel to Germany to confirm. Unless of course it saves hundreds of dollars then it would be worth the effort. I appreciate the advice.

by Q Man on 27 March 2019 - 00:03
Cost of shipping is different for Puppies and/or Adults...Puppies: I'm not so sure of but would guess around $600 up...As for an Adult it would be around $1000 to $1200...If you are getting puppies and can get the two breeders together then it would be much cheaper to ship 2 puppies in one crate...
So it would be cheaper to have them shipped...because a round trip flight would be higher plus you'd still have to pay something for bringing them back...I know the last time I was over in Germany and brought a dog back it was like 250 Euro plus my ticket...plus the cost of a kennel/crate...

~Bob~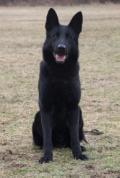 by Border11 on 27 March 2019 - 01:03
I have found that if the Flight stop somewhere in the USA before going to you, you will
need a broker. Also if the area you live in doesn't have a customs set up open when
your flight lands their again you would need a broker to clear dog before going further most major
Airports on the east Coast don't need brokers if you flight lands directly from Germany you
should be able to clear customs yourself for a small feeI. flying to Germany and bringing back dogs
as extra baggage is a huge discount over shipping but once again you would have to have the time.
It sounds like you know what you want to do, so good luck.

Ps: Again Lufthunsa does a super job and they
are the Rolls Royce of Shipping Internationally My European friends say and I have found it to be true.
Delta had some issues and I believe they no longer do large dogs. if your getting puppies the 2 in a crate
works perfectly and is less expensive.

Good Luck and let
us know how it works out??
and pictures please:) of the new GSD's

Border11
by Hardworkingdawgz on 28 March 2019 - 23:03
Border,
You are correct. I bring my dogs into JFK without brokers. This situation was unique because I happened to be bringing two at the same time. Thanks again for the input.
---
---
Contact information
Disclaimer
Privacy Statement
Copyright Information
Terms of Service
Cookie policy
↑ Back to top