by gabriella123 on 08 February 2019 - 14:02
Hey guys, I know it sounds silly but my dog ate a lot of kiwis and tomorrow she should be in a dog show... I'm afraid that it can affect her health somehow... Maybe someone of you had the same or a similar situation if their dog? I search for information on the internet and found this article: https://petshotspot.com/can-dogs-eat-kiwi/ it says that kiwi seeds can affect the dogs digestive system. Thank you for your answers.

by DuganVomEichenluft on 08 February 2019 - 15:02
The article you posted and others that I've read, clearly state to NOT feed the seeds and that they can be toxic. You should be calling your veterinary clinic!

by Hundmutter on 08 February 2019 - 16:02
Yes, I too have seen articles cautioning against letting them ingest the seeds of kiwi fruits. But as that was a new one on me, I am unaware of exactly what sort of damage they can do. Either you will have already begun to see direct adverse effects by the time you read this, or it may be an issue of longer-term problems. Either way, perhaps your dog should be taken to the vet tomorrow instead of a Show venue ...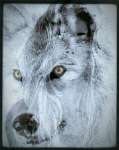 by Fantom76 on 08 February 2019 - 21:02
It is probably too late for this but I would have fed her cotton balls dipped in peroxide (1 oz for every 10 #) to make her throw up the seeds. It works remarkably fast.
You must be logged in to reply to posts
---
---
Contact information
Disclaimer
Privacy Statement
Copyright Information
Terms of Service
Cookie policy
↑ Back to top