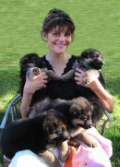 by Ron Hudson on 05 October 2018 - 18:10
I think it would be a great idea to allow followers to post their likes and comments on all the entries. Admittedly there will be people who take advantage of the situation but's that's life. In a forum such as this old friends and memories can be reunited, old stories bantered around. Kind of a social network in itself.

Regards,
Ron Hudson

by 1Ruger1 on 05 October 2018 - 22:10
Well, I'm not exactly sure what you are proposing, but anything to bring some lively discussion back to this board I am in favor of !! 😊😊😊
I miss many of the old members for sure ! They had a great deal of knowledge to offer and made this place, the place to be!
😊😊😊😊
The passion, the debate and the lively banter was my favorite pastimes!
😊😊😊😊
I for one, would like to see the old threads back from the dead !!
I'd like to be able to comment on the old threads and let's be honest, the information in those old posts is invaluable.
And as Ron said above, it just might inspire some older members to come back !!

Oli ! Gsd! 👂,,,, hope they hear us!😊

by Western Rider on 05 October 2018 - 23:10
If you want to repost some of the old topics to discuss why not do it.
Most of them will be to old to repost directly so just copy the opening post and paste it into a new thread use the same topic name if you like.
Maybe some of the old members will respond maybe some of the new members will have new ideas to offer.
Any old topics that you like you can start the same topic up again.
Be some interesting reading I have been here for many years and your right there used to be some great learning threads as well as ideas for discussion.
by joanro on 06 October 2018 - 00:10
Now we get giant huge black block letters all outlined in red, like some spamming advertising gunk !!!

by Western Rider on 06 October 2018 - 01:10
Jonro where are you getting this, when you try to open a past thread or

by 1Ruger1 on 06 October 2018 - 02:10
Yes, we could just post a link to an old topic,
I have actually done that and it doesn't have the same feel as being able to link to the original thread.
I've often wondered why we can't post to an older thread. Is it something within the database that can't be controlled, or is it actually locked intentionally?


by Western Rider on 06 October 2018 - 04:10
Oli set it up that way there is only so much space for all the topic at least we can still read them.
That is why I suggested that we copy the op's first post then we can respond to that, we might get new ideas to talk about and we can post the link for those who want to read what was said in the past.
Best we can do to resurrect the past posts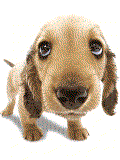 by GSD Admin on 06 October 2018 - 06:10
A lot of forums lock old posts. Ever been to other forums and see people at the end of the thread asking some newbie why they are bringing back this old topic? Btw, Western, it has absolutely nothing to do with space. I appreciate you trying to answer questions but lets get it right. Biggest reason being that members asked for old threads to be locked long before moderation. Old threads aren't going to change things here. I have lots of things to say on this but I am tired and not really feeling it to try and explain the why's.

by Hundmutter on 06 October 2018 - 09:10
I keep 'banging the drum', that I (and some other members) would like to see the return of the 'Like' button. I'd even argue for a 'Dislike / Don't agree' button, as well. You get to know whether your point of view is supported by anyone / many people, without a thred being jammed with repetitive statements. I suppose this is partly what Ron H means by 'like a social network'. But that facility was removed from us partly because some participants could not use it sensibly (just as they appear unable to use FB etc without getting nasty); and so far Oli shows no sign of granting the request.
Guess we'll just need to stick to making the extra effort to use thumbs up / down emoticons, if we just want to indicate agreement without posting a full comment.
Did that cover some of what you'd have liked to say, @Admin ?
Agree there are some useful discussions available; frankly I'm just glad I can look them up because the site keeps them on file; I don't usually wish to re-open them or add a further comment. So it would be no trouble to start a new thred on an 'old' topic - let's face it, that happens all the time anyway (yawn !). And if PDB becomes too much like other 'social media', won't we get overrun by people posting cute pictures and 'popular' vids etc, irrelevent to our interesting & informative doggie discussions ?

by mrdarcy on 06 October 2018 - 10:10
Hundmutter, I too would like to see and have asked for the agree/disagree button back but so far nothing. Don't think Oli removed it because of misuse but just didn't bring it back when he changed the layout/system. It did use to be like/dislike but was changed to agree/disagree as some members took the dislike to be for them personally!
As for bringing old threads back...not so keen as there are hundreds that should have never seen the light of day in the first place!!!! A troll's dream to bring some of those back...oh no no thanks!! Got cold shivers just thinking about some of the past threads here, lol.Don't think it would bring back old/past members as people move on and I doubt their old comments are going to be enticing enough, lol. Some old members don't even look in here so how do you get them to post if they don't even look??
You must be logged in to reply to posts
---
---
---
---
Contact information
Disclaimer
Privacy Statement
Copyright Information
Terms of Service
Cookie policy
↑ Back to top