by Koots on 23 September 2018 - 03:09
For Rik - I remember in some other thread you writing that you look at feet of our GSD's first. So here's a pic for your foot fetish.

Maybe others will post feet pics too?

Thor vom Ron's feet at 4 yrs old.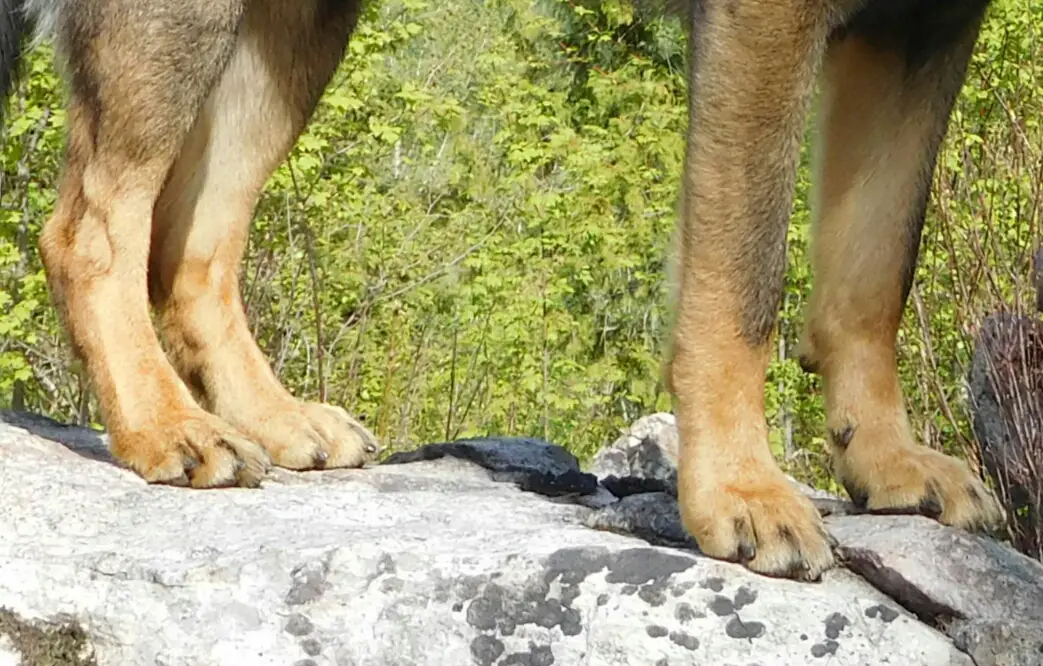 by mrdarcy on 23 September 2018 - 09:09
Nice tight paws Koots, I too have a bit of a foot fetish, lol. Hate to see flat, splayed toes...yuk!!, lol.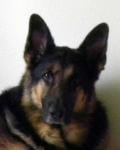 by Mindhunt on 25 September 2018 - 18:09
Unfortunately, my Quint was kept in a kennel from day one, with a smooth surface, no where to grip with his toes, always on cement, even when training. My rehabilitation veterinarian and I have worked with him so that he no longer walks on his hocks (from toes to hock would touch floor with all his weight, complete with calluses from walking on areas not meant to be walked on), is no longer as cow hocked when standing, and is much better looking with a longer straighter top line. Unfortunately, I could do nothing for his feet which are flat, splayed, and long. This is when I first got him from the rescue, you can see how he stands on his back hock.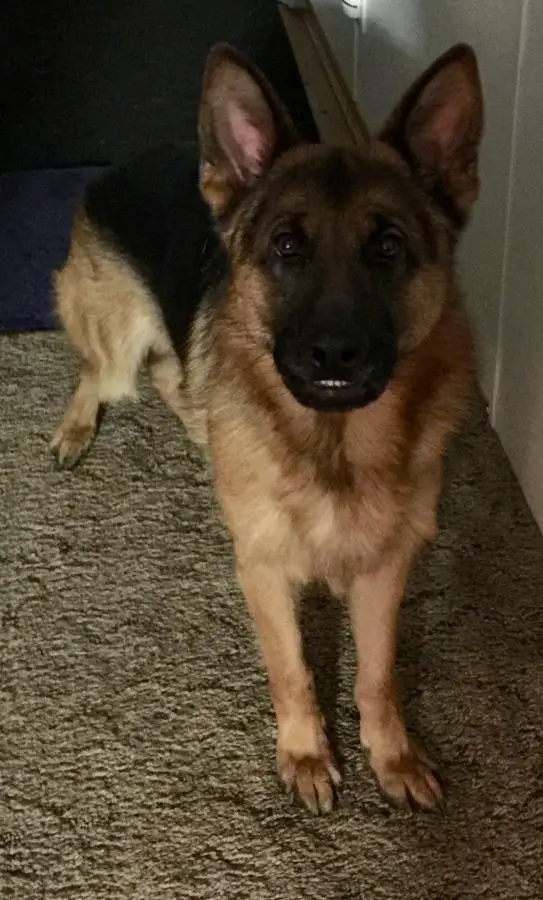 Unfortunately I have no new pics of him now, he is constantly moving and I couldn't place my short video of him. I do not like that his feet never developed that curved form of a good foot, he could pick his nose with one of his toes they are so long.
by Rik on 26 September 2018 - 10:09
koots, I think it's because I'm lazy and feet like these keep the nails groomed down naturally. I;ve only had a couple over the years.

for many years, I did all the recommended things that were supposed to tighten up feet, special runs with sand or small loose stone, etc. came to the conclusion, it's just genetic.

enjoyed the pics.

by Sunsilver on 26 September 2018 - 19:09
My much-loved rescue, Ranger had really bad flat feet! It was probably his worst conformation fault. He had a gorgeous masculine head to make up for it though!
And yea, I agree it's mostly genetic. NO amount of running in sand was going to alter the length of those feet!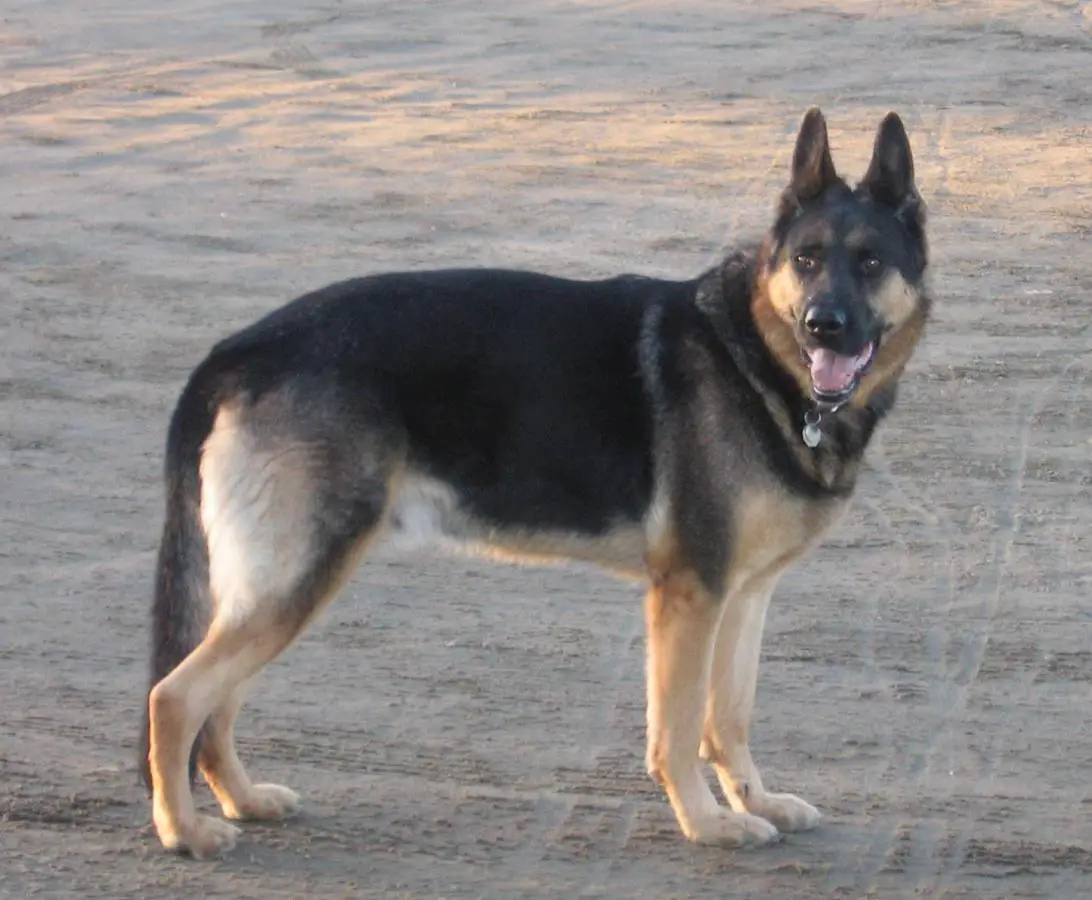 by Jessejones on 26 September 2018 - 20:09
Beautiful Ranger SunS!

My feet are pretty flat too!
In my experience, the flat/ hare footed ones do better on tricky or slick surfaces than the nice little tidy round ones do. The rounder ones usually have rounder pads that don't have as much surface grip. LOL, consolation prize maybe?

by Sunsilver on 26 September 2018 - 20:09
Even at 8 weeks, you could tell Star was going to have nice arched toes: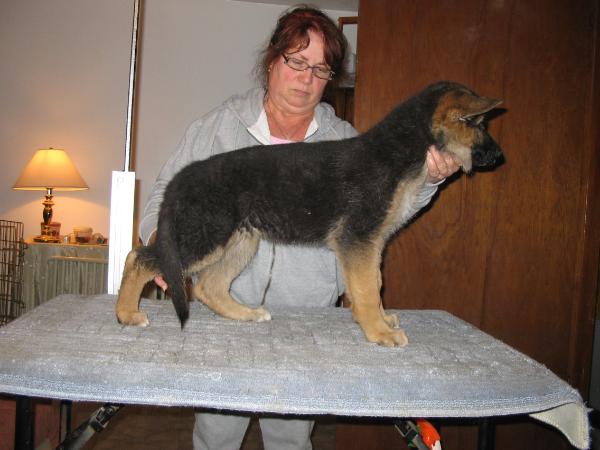 by Koots on 26 September 2018 - 21:09
Mindhunt - stories about dogs like your rescue that have had their care neglected bother me but there is a happy ending for that dog, good on ya for making his life better.
For sure the foot structure has a genetic component but proper care/upbringing/exercise of the pup will greatly influence foot health.
Here's a pic of Thor when he was just a pup for you to observe his feet as a youngster.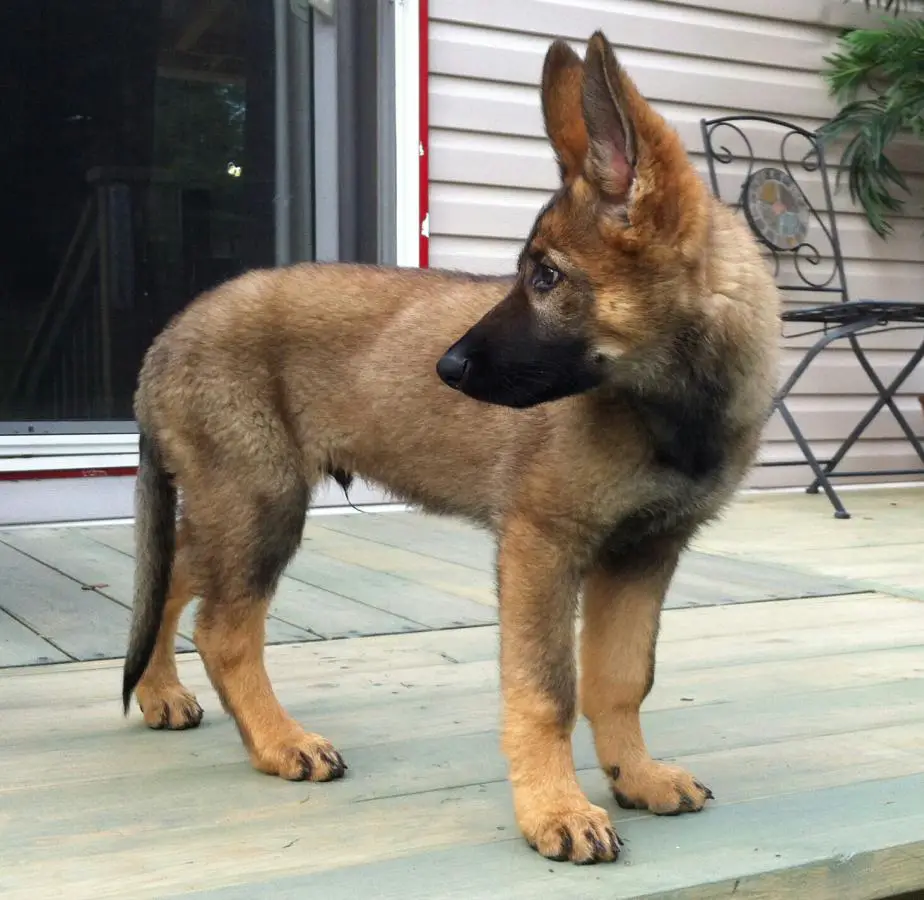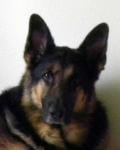 by Mindhunt on 27 September 2018 - 14:09
Thank you Koots, Quint is a gentle moose dog, he is a really big boy. I absolutely love the gentle giant. However, he does have a twisted sense of humor and there are days......

by Koots on 27 September 2018 - 16:09
Mindhung - I hear ya, lol. My rescue GSD is getting senile, I swear, and her antics sometimes are quite amusing. For example, like a petulant child, she dilly-dallies on her way to the 'kennel' when told to go there, she 'forgets' how to do routine things, and generally has 'mind farts'. ;)
You must be logged in to reply to posts
---
---
---
---
Contact information
Disclaimer
Privacy Statement
Copyright Information
Terms of Service
Cookie policy
↑ Back to top