by KYLE on 11 December 2017 - 15:12
We live in the northeast and have access to a lot of good trainers. Over the years I have been fortunate to have attended seminars (in no special order) by Fritz Biehler, Bernhard Flinks, Dean Calderone, Ivan Balabanov, Frans Slaman, Debbie Zappia, Gerald Groos, T. Floyd, Jim Hill, Markus Kiedel, Michael Ellis, John Soares.

I would like to see Viorel Scinteie and maybe Knut Fuchs.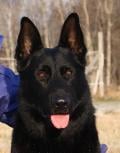 by arra on 11 December 2017 - 16:12
there are many good trainers and it depends seminar on what? For sure IPO Debbie Zappia !
by Koach on 12 December 2017 - 16:12
Helmut Raiser is on the wish list.

So far, for the sport of IPO, Marko Koskensalo.

by Baerenfangs Erbe on 13 December 2017 - 06:12
I love Markus. He's a super nice guy. My D litter is from his Veus vom Smaragdwald that he gave to Pia.
Kyle, you must have met or known some very good friends of mine then.

I went to a number of Seminars and trained under a number of people but I hate name dropping, especially on this platform. Have no issues sharing it privately though.
You must be logged in to reply to posts
---
---
---
---
Contact information
Disclaimer
Privacy Statement
Copyright Information
Terms of Service
Cookie policy
↑ Back to top