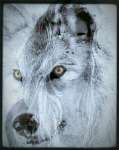 by Fantom76 on 19 November 2017 - 00:11
There have been dogs entered in PDB that I could not find in the AKC database,
https://www.apps.akc.org//apps/store/index.cfm?view=category&cde_category=PED&cde_product=PED%3futm_source=menu&utm_medium=header&utm_campaign=pedigree_test&utm_content=your-dogs-pedigree
and then after trying different spellings, I find them. What I do to start is always swipe (copy) the name with my mouse and enter it.
I was just looking for
Abel's Sniper
but could not find him no matter what I did. but then I decided to type in the name myself and I entered
Abel's Sniper
Note the difference in the apostrophe. The one that was in PDB had a hook in it, but mine is straight. I found the dog by typing in the "Straight" apostrophe. I was aware that there are two different types of Apostrophe that show up in PDB, but until now never thought to type in the name my computer keyboard uses, as I always copy the name from PDB

Now when you are searching for a dog in PDB, the wise thing to do is not type in any special characters at all. So to search for this dog in PDB, you should just type in
Abel Sniper
Same thing goes for a dash or apostrophe. Suppose that you are trying to find
CHEIRON HOUSE IR-DIN
Just type in CHEIRON HOUSE
PDB will search for just those names and will find it.
Hope that this helps some members.
You must be logged in to reply to posts
---
---
---
---
Contact information
Disclaimer
Privacy Statement
Copyright Information
Terms of Service
Cookie policy
↑ Back to top