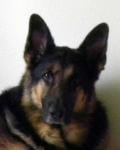 by Mindhunt on 23 October 2017 - 16:10
If anyone has pet insurance, what do you have? I am thinking of pet insurance for my new pup since I am spending a ton on my older two. I keep thinking of what I could have saved lol.
I appreciate any suggestions. Thank you.
by gsd forever on 23 October 2017 - 16:10
nationwide


by Baerenfangs Erbe on 23 October 2017 - 16:10
Hands down, Healthy Paws.

by Hundmutter on 23 October 2017 - 19:10
I gave up on the ever-increasing costs of the con that is pet insurance years ago. I have money set aside permanently to pay vet bills (over and above normal ones) as they occur. It does not help with 3rd party costs if anyone sues me for my dog biting them or similar ... but that is more pressure on me to ensure control at all times so there is never any excuse for that or accidents. If I were rich enough I would have put aside a large sum for that, too.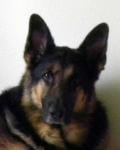 by Mindhunt on 25 October 2017 - 17:10
Oh my goodness. Just got quotes from Nationwide, Trupanion, and Healthy Paws. The cost is ridiculous. I have a healthy 3 year old rescued registered GSD. Tested healthy on all tests including DM free and not a carrier. The monthly cost, $200 deductible, 80% covered, holistic coverage included ranged from $112 to $145 a month. I think I will just create a savings account and care credit to cover my dogs. Thank you everyone, I appreciate the responses. 😀

by Hundmutter on 25 October 2017 - 18:10
It isnt just that its expensive from the get-go Mindhunt; take out a policy and as soon as you claim on it the premium goes up. Coupled with all the difficulty finding a policy that does ALL that you need it to, or takes into account pre-existing conditions & so on, its a minefield. If you add up all the monies you pay them before you even need to claim, and add time & expense of arguing your case when they don't want to pay up on a claim, you would have funded your dog health savings pot 3 times over.

by susie on 25 October 2017 - 19:10
Same with me - try to save some money on a regular basis, so you are able to pay for a surgery, if in need...

by Baerenfangs Erbe on 25 October 2017 - 19:10
Ummmm..... I pay 25 per month with a 500 deductible and 70% return with Healthy Paws for a 2 year old dog, and about 30 for my 3yo male for the same deductible and return rate... the price is NOT ridiculous and healthy paws is very easy to deal with. There is no way that Healthy Paws costs over a 100 dollars. Not even Trupanion costs a 100 dollars per month (I had Trupanion before switching to healthy paws THIS year).
You must be logged in to reply to posts
---
---
---
---
Contact information
Disclaimer
Privacy Statement
Copyright Information
Terms of Service
Cookie policy
↑ Back to top