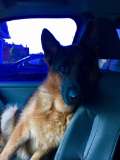 by Jrv112 on 09 August 2017 - 18:08
Hello,

Took my two year old male to vet today in order to test his sperm. The vet called a few minutes ago and stated that they attempted to test however they "did not get a good sample" and to bring him back Friday for another test. They told me that this happens from time to time. Has anyone else had this happen? They didn't say anything was wrong they just did not give a lot of details.

Thanks!

by Western Rider on 09 August 2017 - 19:08
Can happen and problably more than we know about. Many things can contibute to the problem
Dog has been to hot
Over exercised
not stimulated recently
food not good enough for production
not counting though they did not say,
an infection
prostate problems
The list is long and the Vet took a bad sample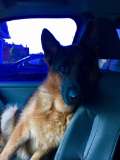 by Jrv112 on 09 August 2017 - 19:08
I do hope it is nothing major. It does have me worried a little.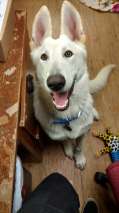 by ShirosOhana on 09 August 2017 - 19:08
I work at a vets office and bad samples happen more than you think. Sometimes a sample wasn't kept at the right temperature or that it was moved around too much or not enough sperm was gathered for a accurate test. Many things can cause this and majority have to do with the sample itself not the dog. I wouldn't worry too much about it. If there was any concerns with your dog's health the vet or his/her team would have let you know. (that's what we do anyways, I cant speak for every vets' office)
by Nans gsd on 10 August 2017 - 00:08
Can you take a bitch in season with you or do they have someone they can use there. Probably just nothing but needs scent, etc... Good luck Nan
You must be logged in to reply to posts
---
---
---
---
Contact information
Disclaimer
Privacy Statement
Copyright Information
Terms of Service
Cookie policy
↑ Back to top