by besta on 19 May 2017 - 14:05
Recently I have been getting emails about pedigrees being changed on various dogs.Its saying we need registration numbers on the dogs or they are invalid.i have sent pictures of my dogs in questions pedigrees to administrators & cannot change the pedigrees back to what they actually are.why would we list actual NKC registry numbers on here?That gives anyone direct access to our dogs.Please feel free to contact me directly mr.besta@gmail.com Or call me direct 402-515-2626 Ray Besta
by GSDHeritage on 19 May 2017 - 15:05
The PDB has rules that must be followed now. When someone comes to the PDB looking for a dog to purchase or for the pedigree of a dog this needs to be correct. The Ped Admin and Admin work very hard to make other members feel safe here.
by Western Rider (admin) on 11 December 2016 - 20:12
PDB is for PEDIGREED DOGS and this is shown by being REGISTERED with an approved Organization
Members must use the English alphabet. Cyrillic alphabet is not allowed.
The following is what you need to have/do to register a dog/puppy here.
1. The name of the dog/puppy that is on the registration papers. Use complete name and check for spelling when you type it in.
2. Add date of birth
3. Add registration number from the registration papers, including breed book example


4.Add the Dam and Sire's information from the registration papers including all the information asked from above.
Animals that don't have this information may be marked as no proof of registration or deleted
Many are already marked this way so you may want to go back and finish your registration .
GSDHeritage Admin

by besta on 19 May 2017 - 15:05
I have repeatedly posted correct pedigrees.Even with the registration numbers & they are still being removed.Moderators check your emails I've even sent photos of my pedigrees from the National Kennel Club.if you continue to post false pedigrees a number of people will simply remove their dogs from the database all together.

by Western Rider on 19 May 2017 - 17:05
Please PM the information on the pedigrees that you feel that have been changed in error and the matching papers.
Please use the PM functon and not the board.
Western Rider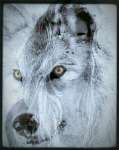 by Fantom76 on 19 May 2017 - 18:05
"besta" PM'd me and I responded and asked him to send me a copy of the pedigree...which he agreed to do. but as of yet, I have not received it.
And it is not about many dogs, but about one particular dog..... at least that is what he told me.
I have received photos from another member about his dogs, but nothing yet from Ray,

by besta on 19 May 2017 - 18:05
fantom76@kc.rr.com

Please check your trash.i have sent documents more than once.Or feel free to email me mr.besta@gmail.com or give me a call. Ray Besta (402) 515-2626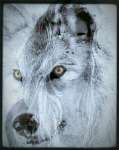 by Fantom76 on 19 May 2017 - 18:05
I apologize Ray..... I found them in my Junk folder. Sorry
I'll look at them now.
Many of the names are slightly different from what is on the pedigree. Periods and apostrophes are significant and names should be exactly as they are on the registration. In a 3 gen pedigree (Blackshirt's Bane) of 15 dogs you have 11 misspelled. I started to correct the pedigree. but stopped. Is the pedigree correct and if so, why so many errors in the pedigree? This is exactly why we Admins are asking for more information. To try and have accurate pedigrees.
You have
Blackshirts BANE - pedigree has Blackshirt's BANE
Cobblestone Moose - pedigree has Cobblestone's Moose
J.D.'s Lady GaGa of Cobblestone - pedigree has J D's Lady GaGa of Cobblestone
D&D Enemy of the State - pedigree has Vaughan's Enemy of the State
Cobblestone Icy - pedigree has Cobblestone's Icy
J Dickens Bella - pedigree has J Dicken's Bella
D&D Who Made Who of Lichthardt - pedigree has Vaughan's Who Made Who of Jel
D&D Banshee - pedigree has Down & Dirty's Banshee of Jel
QUEST COBBLESTONE BLIZZARDESS - pedigree has Quest's Cobblestone Blizzardess
JD's Bumper - pedigree has J Dicken's Bumper
Kershner's Red Sonja - pedigree has Hetuck's Red Sonya
by GSD Ancestry on 19 May 2017 - 19:05
The pedigree you tried to insert was already in the database

by besta on 19 May 2017 - 19:05
GSD the correct pedigree keeps getting deleted.i just don't want false dogs in the pedigree.There is no "kershners red Sonja" the dogs correct name is ""Hetuck's Red Sonya".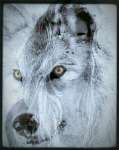 by Fantom76 on 19 May 2017 - 19:05
Kershners red Sonja was entered by another member bulldogger1
It was deleted by one of our Admins and replaced with Hetuck's red Sonya
As I said, I will correct the spelling on the rest of the names in the pedigree tomorrow.
You must be logged in to reply to posts
---
---
---
---
Contact information
Disclaimer
Privacy Statement
Copyright Information
Terms of Service
Cookie policy
↑ Back to top