by Cutaway on 18 May 2017 - 21:05
I hadnt seen this posted on here yet so i thought i would share for anyone who has not yet heard... I am really hoping things get worked out in the Org between the board and its membership...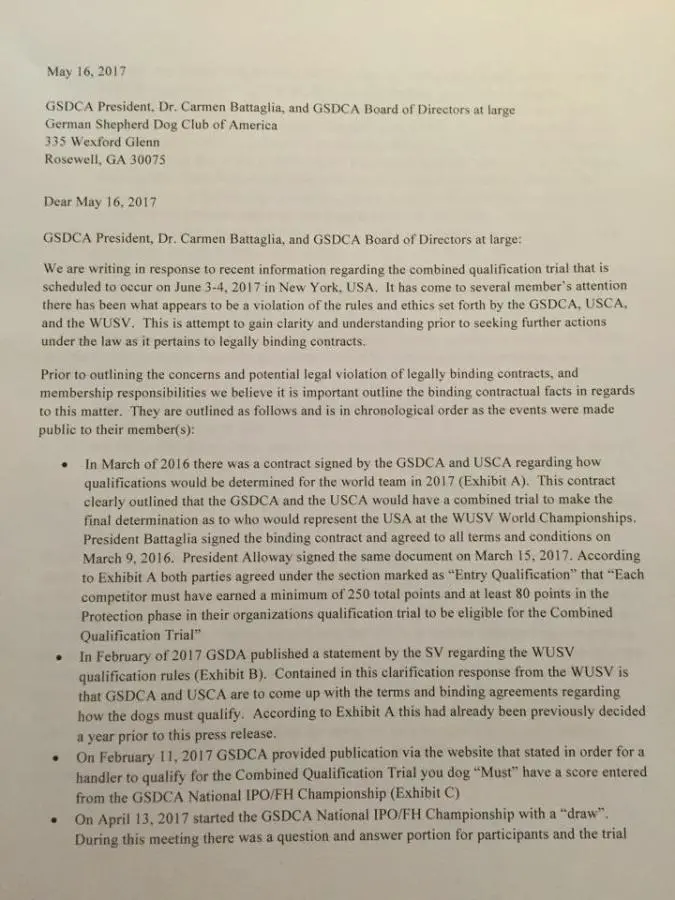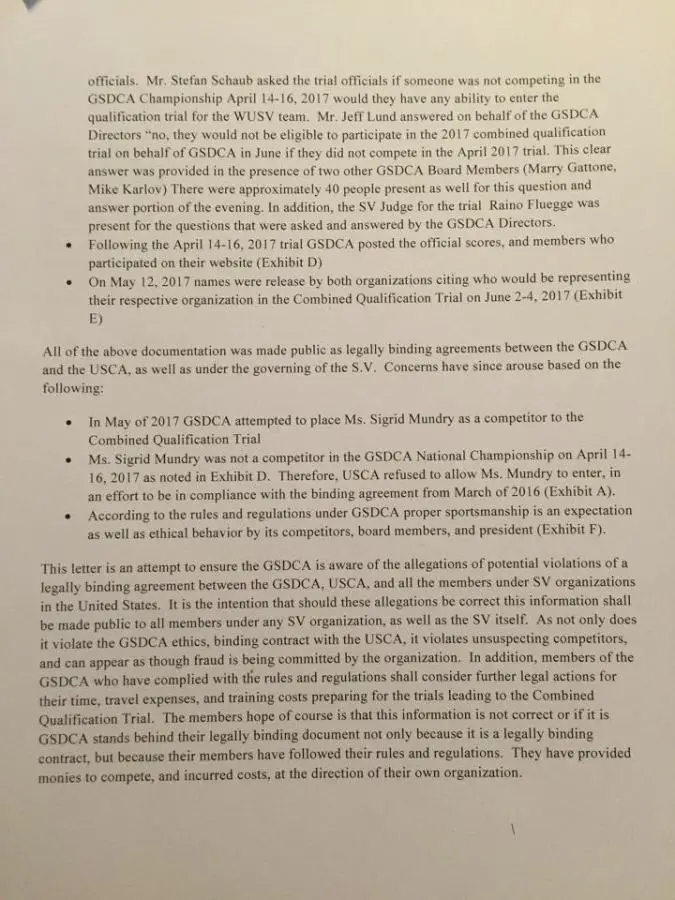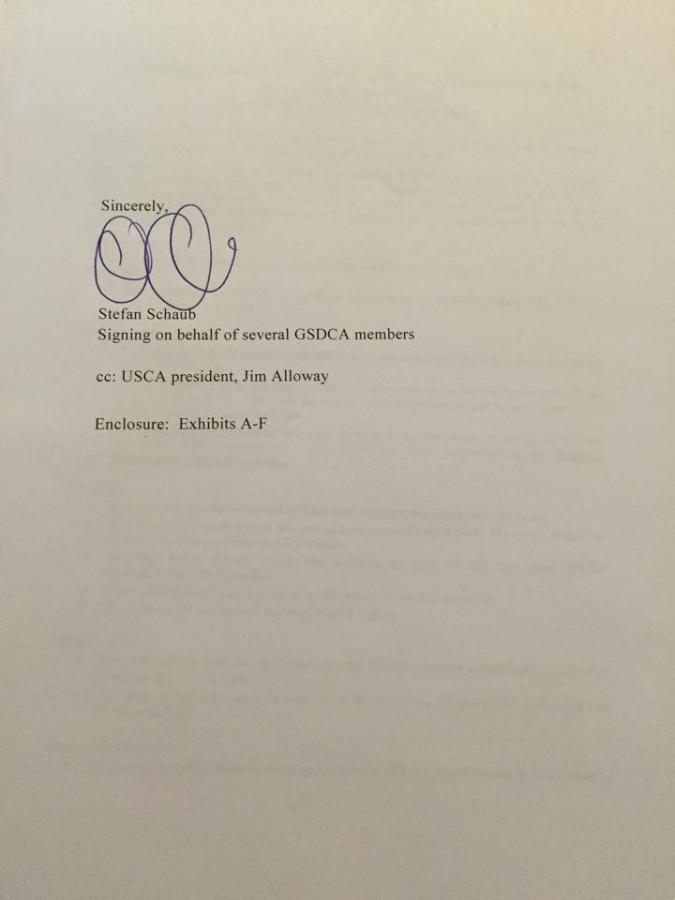 by beetree on 18 May 2017 - 23:05
As an impartial outsider a few things stick out.

Why all the trouble to keep Ms. Sigrid out? Between all the infighting and confusion between the feuding orgs, some rumored as dead or dying, but all vying for SV blessings who admittedly states it doesn't really care about the USA pencil pushing rules, only that they are in consensus of choice in qualified contenders by each of the USA orgs.

If, as a past contender Ms. Sigrid managed the points under approved SV judges and rules, and did so again, why not make the exception to the trial place specification in order to bring forth the best USA combined team representation? The disarray of dying orgs and subsequent litigations seem to merit this.

Who is her entry presenting as a threat? Who is the person being defended with her qualification elimination? Isn't that really the issue? Why them and not her?

If she's not qualified she shouldn't be on the team. If she is qualified, then some arbitrary rule of place shouldn't be what stops her because the USA orgs are in a transition phase. That isn't her fault. It is just a work in progress.

If I missed something important, please point that out.





by Cutaway on 19 May 2017 - 01:05
@GSDHeritageThank you for the edit!!!
by beetree on 19 May 2017 - 01:05
Fairness and rules. How to walk that walk. 🤔

by Markobytes on 19 May 2017 - 02:05
Maybe next year if Tom Brady is injured at the start of the playoffs, the Patriots can skip that step since they qualified the year before and can go straight to the Superbowl. I am sure none of the other teams would mind.

by Western Rider on 19 May 2017 - 04:05
Beetree and any others that may want to cause trouble.
Yes the rules do state that email etc cannot be used here.
I am at this time allowing this to stand, The other Admins may wish them removed, for the following reason(s)
They are not about another person.
They are statements about a situation and the rules regarding the rules.
I have the thought that these emails have been made public to the clubs involved and were meant to be public Never a private communication.
If there is any information to support that these were never meant to be public to more than the people named in the Emails please let me know and I will gladly remove them.
Western Rider
by hexe on 19 May 2017 - 04:05
Oy vey. Just when it looked like MAYBE, with the demise of the WDA, things would settle down. Should've known better.
by Gustav on 19 May 2017 - 10:05
Why not abide by the rules as contractually agreed upon? Injuries and illnesses have never been an acceptable reason to circumvent a process. They are unfortunate occurrences that necessitate that given participants must wait until next year. With the past history of the two organizations, WHY would either try to circumvent the process; and build trust at the same time?????
(And I am not a member of either org., right is right and wrong is wrong to me.

by Dog1 on 19 May 2017 - 11:05
This situation is a sign of the times. There's two wheels spinning at the same time. You have the rules which are clear and you have the situation.

Since we have rules. It's essential to follow them.

The situation is participation. There's not much participation. With this situation there's space available for participants otherwise that go unfilled. We saw the same thing with the Universal competition. More spaces available than people that qualified for them.

It's a bit sad that we are in this situation but it is what it is.

The solution comes from two directions. GSDCA needs to put some life into their program. Easier said than done. It's going to take rebuilding their working program. The other direction is to modify the agreement or the rules until such time as participation overcomes opportunity, simple supply and demand.

In the mean time, since you can now be a member of both organizations. You can participate as a member in both clubs events.

To maintain integrity, follow the rules or amend the rules. But do any amendments well in advance so all can be involved in the change. Keeps this fair at a time when stability is what the community needs. There have been a lot of moving targets in the past few years and it's time to return some stabilization to the community.

I think in this situation the WUSV will render a decision where it favors participation. If so it's going to be considered watering the system down, politics, etc. We may just have to let this one go and focus on how to get participation in the GSDCA up to the level it is in USCA. There's a good chance this situation will correct itself as competitors realize where the opportunity is and seek the opportunity.


by GSDHeritage on 19 May 2017 - 14:05
After checking these e-mails seem they have not been made public for information to all.
I removed the e-mail messages for the conflict it is causing and will in the future if they remained.

GSDHeritage Admin
You must be logged in to reply to posts
---
---
---
---
Contact information
Disclaimer
Privacy Statement
Copyright Information
Terms of Service
Cookie policy
↑ Back to top