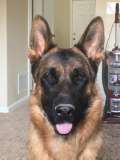 by jmcnees1 on 18 May 2017 - 05:05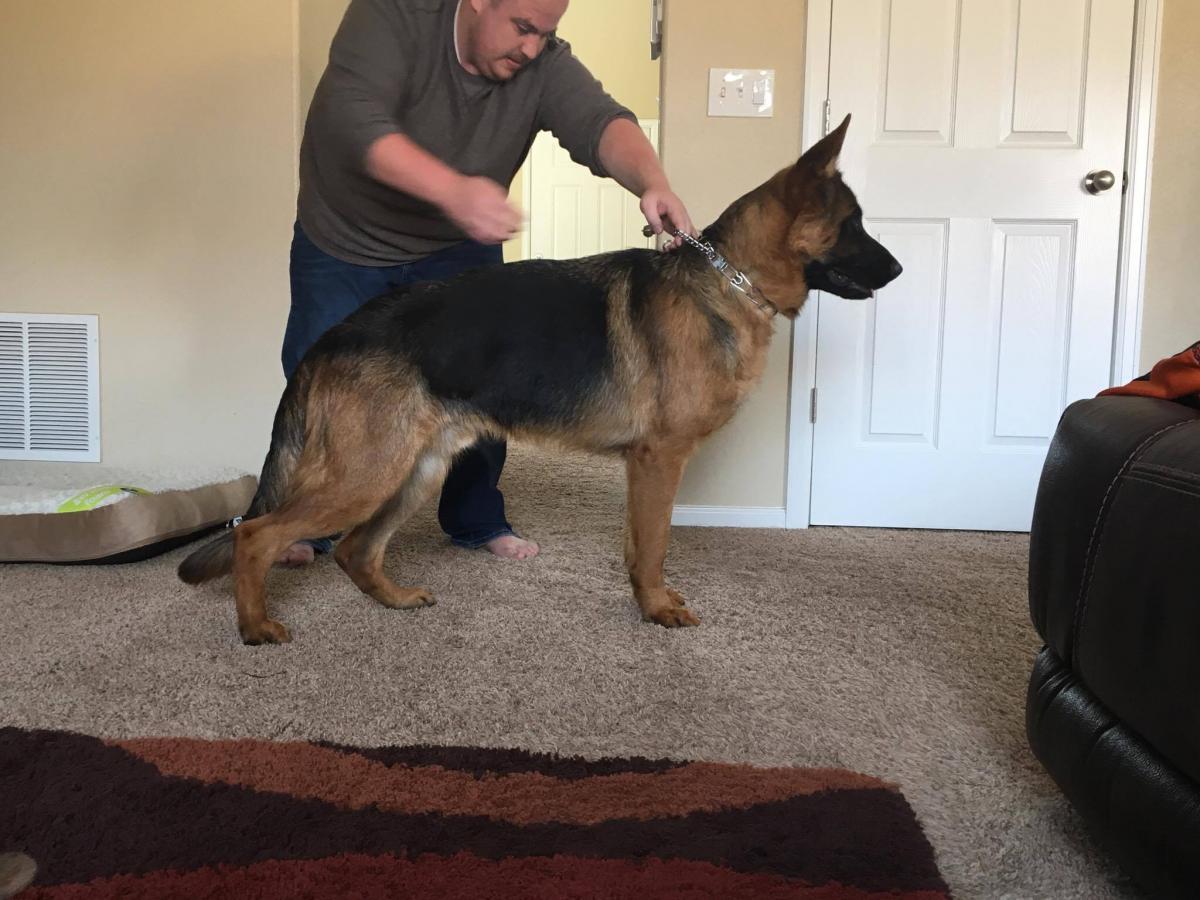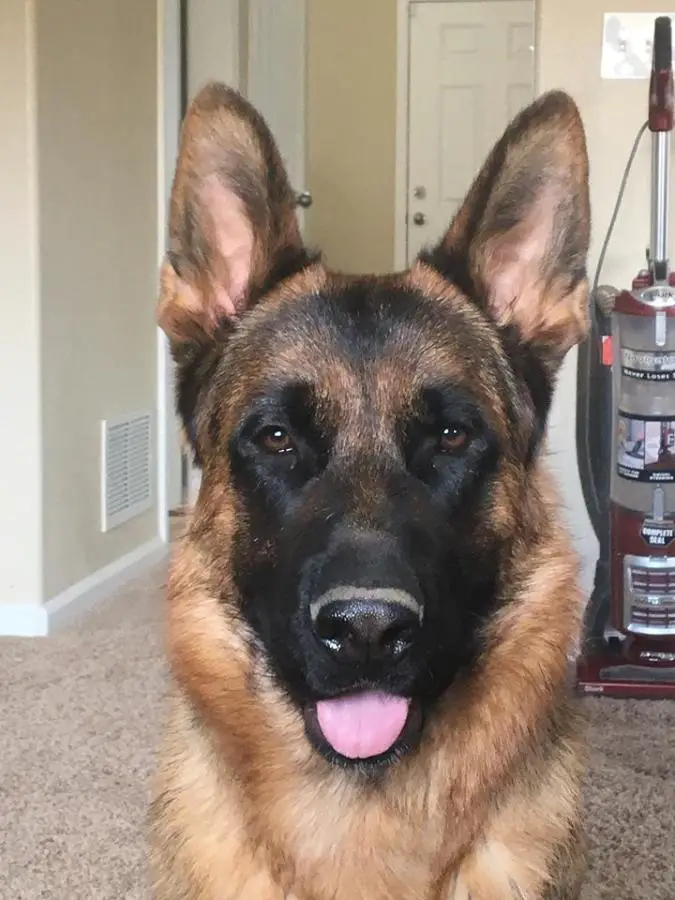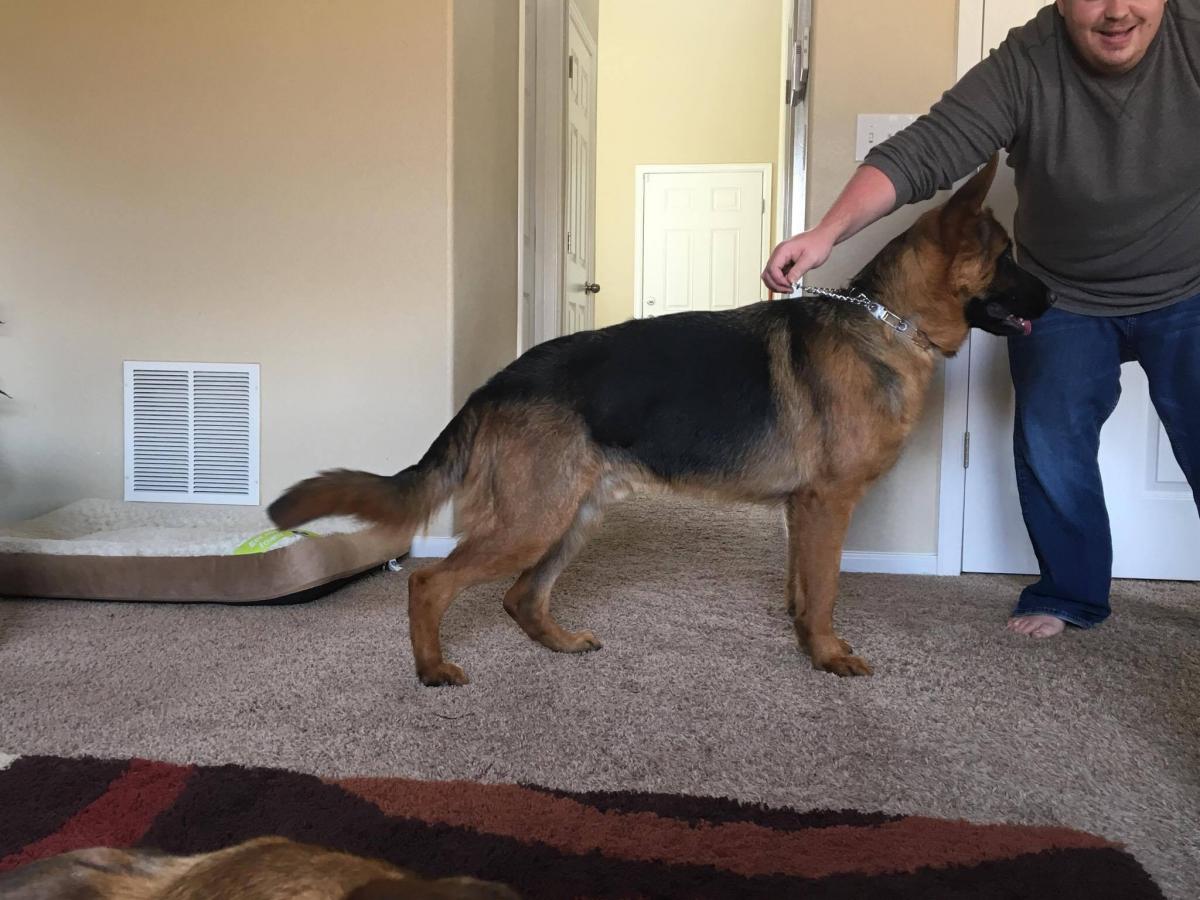 by vk4gsd on 18 May 2017 - 07:05
I actually like the look of this dog. Sorry don't know about croup angle etc, etc.

Nice type, interesting nose band colouration.
by Mackenzie on 18 May 2017 - 08:05
He is a nice young male. He has a good head and expression. He has a correct backline leading to the croup which has a good length and lay. He has good front and chest proportions at this time and I hope that he does not become too deep as he grows on. His front angulation is good at this time but his rear angulation is too deep but this is a common fault in today's dogs. I think that he is oversized when seen against his handler. To show him I would use a tall handler.

As I do not know the dog my opinion could change at a later date when he has grown on. Also, it is better to see the dog in the flesh to get a better assessment.

Can you tell us his age and breeding please?

Mackenzie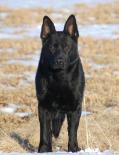 by Jenni78 on 18 May 2017 - 12:05
NICE looking showline male. Change his colors and he'd pass for a correctly-structured working line ;) LOL

Looks like he may be a *tad* East/West but he also looks young, and that can change when the chest develops more. I like his shoulder and his front very much- far more correct than most.

The band on his nose would likely go away with digestive enzymes.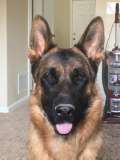 by jmcnees1 on 18 May 2017 - 16:05
He is one. And I apologize I was in the pic but we havent been able to get anything else before he moves. He is a Schumann son and Grandson from Etoo on mothers side. http://www.pedigreedatabase.com/german_shepherd_dog/dog.html?id=2589801-max-von-calvo

by susie on 18 May 2017 - 20:05
My dogs did tend to have those "nose bands" whenever they tried to digg out mice...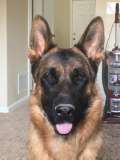 by jmcnees1 on 18 May 2017 - 20:05
Yes that is dirt on his nose normaly it is black but out back yard isnt finished yet so lots of dirt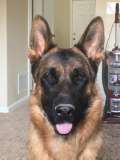 by jmcnees1 on 18 May 2017 - 20:05
Susie whats your thoughts if you could. Ive been watching this forum for awhile and notice you have a ton of knowledge.

by susie on 18 May 2017 - 22:05
No "ton" , just a small bag...
Sent you a PM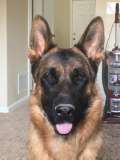 by jmcnees1 on 18 May 2017 - 22:05
Thanks for the feedback everyone. I am new and learning and hope to understand all the info given.
You must be logged in to reply to posts
---
---
---
---
Contact information
Disclaimer
Privacy Statement
Copyright Information
Terms of Service
Cookie policy
↑ Back to top