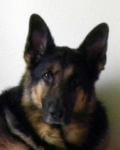 by Mindhunt on 12 April 2017 - 14:04
Ok, so it has been a few months since a veterinarian in Sarasota, FL made multiple oopses with my dogs and my mom's dogs. I guess I have more or less made up my mind but am looking for anyone who may have filed a complaint or thought about filing against a vet in the past. What did you do, any advice..........The following are a few incidents and in no particular order.
1. Performed a surgery on my dog without asking permission - had permission to remove an epilus from my dog's gum and a lump on left leg. The office called me and asked if I wanted "doc to inject the lump on her leg that you want us to remove" and I asked if it could still be sent for pathology to rule out cancer, they were stunned and asked me if I was sure I wanted to do that, I said yes. I got her home and unwrapped very tightly wrapped bandages from both front legs because her front feet were extremely swollen, looked like fur covered balloons with 4 little claws sticking out of each balloon (yes almost perfectly round) and she couldn't walk on them (I was wondering why a bandage would be wrapped around entire lower right leg for an IV). I found a large surgical laceration on her right "wrist" with gapping stitches where I could see down into her incision and see the raw flesh (could have put in appr 6 more, 2 between each stitch she did put in) that no one told me about. I called them back furious at not being told about the surgery. Vet tech said the vet found a "huge ganglion tumor that was throughout the entire joint and she spent hours removing every bit of it, it was a pretty serious surgery and we thought you would want that done." However, now the lump is coming back and my girl is having a hard time putting weight on that leg, keep in mind no problems before surgery. This and #2 was the incident that prompted me to switch vets (it was same surgery).
2. Sent home dog after major surgery WITHOUT any pain management and vet tech (vet couldn't be bothered to talk to me) stated "we don't give medication for pain because we want them to be quiet and not move around. Keep in mind my dog looked like she was in agony. They refused. Thankfully I had pain medication from a previous vet in Texas.
3. Performed dental cleaning on my girl and my mother's two dogs. Got them home, horrible breath and very yellow teeth. Went to another vet after the above incidents, who recommended getting teeth cleaning because of the significant amount of tarter and gingivitis along with a tooth that was rotten on my mom's Shih Tzu, she was SHOCKED when I said their teeth were cleaned a month prior.
4. Supposedly performed a deep cleaning on an ear infection on my mom's Shih Tzu, keep in mind she tried for 3 months to clear it up without any luck and did one cleaning that resulted in foul smelling pus to begin coming out of the dog's ear causing us to clean it twice a day just to keep the pus from dripping down his face. So she agreed to do a deep cleaning because "there must be a pocket of infection encapsulated" and ended up causing the dog to become deaf in that ear and he has never been the same since anesthesia, it's like he has severe dementia.
5. Performed a "deep cleaning and removal of necrotic anal gland" on my mom's Shih Tzu supposedly. The vet we went to after this one had to do a deep cleaning on his anal glands and was shocked again when we told her what the previous vet had told us she did.
6. I asked that my remaining package of cold laser therapy be refunded after incident 1,2, and since they kept giving me a vet tech that was a jerk, would never touch the dog except with the laser wand, refused to acknowledge them in any fashion, acted like he was furious at having to do the therapy, was rude, would not look me in the eye, and when asked about what he thought of cold laser, told me "well if you want to waste your money..." They refused and I paid for a package so I insisted that they either refund it or finish the package with someone else. Of course they kept giving me this guy who did a complete 180. He made a point of doing a good job, talked to the dogs, petted them, was polite..... but still.
Needless to say we spent a bit of money there. Dropped off mom's dogs and my dog for teeth cleaning and then mine for surgery a week later so we where only clients for a couple months.
Thank you all for letting me vent and any advice you may have.......

by Northern Maiden on 12 April 2017 - 19:04
Mindhunt, I am so sorry you, your mom, and your dogs had to go through this. I have never filed a complaint against a veterinarian, so I am afraid I cannot offer you first hand experience, but I would definitely do so in your shoes.
I don't know if you already found these links, but I thought I would share just in case you have not: http://www.vetabusenetwork.com/filecomplaint.htm
https://www.aavsb.org/Complaint/
If I were you I would also file a complaint with the Better Business Bureau, Angie's List, Yelp, Facebook, etc. if you have not already done so.
When I was searching for a new vet last summer I referenced all the above websites in addition to asking friends, family, and neighbours during my search; I ended up going with the closest vet with the highest rating and could not be happier with my choice. One vet I was somewhat considering because of their close proximity to my house had horrid reviews on the web; I am extremely grateful someone took the time to leave that review.
by GSD911 on 14 April 2017 - 15:04
I have just gone through this. I speak from first hand experience.
My dog was killed by a veterinarian in Florida.

The veterinary board in Florida (and in most states) is run by veterinarians. There are some great veterinarians and some REALLY unethical, greedy or just plain bad ones.
As an owner, you have no idea who is good and who isn't and they don't want you to know.

Why? In Florida, If you file a complaint with the board it almost definitely will be dismissed.
Vets don't rat out other vets. Period.
Once it gets dismissed, with "no probable cause" found, the complaint is sealed and will never show up on the license record. Doesn't matter how many complaints they have against them, once they dismiss it, It's done. The secret is safe with them.

There have been vets who have done some very bad things, some even with national stories attached who have never be prosecuted by the board.

As we speak, I am working legislatively to hold the veterinary board accountable.
Specifically, I don't believe any sane person believes that a practicing veterinarian who is committed to service on a veterinary board which meets every 3 months can possibly be impartial in complaints against their colleagues who, maybe just the day prior have referred patients to themselves. It's simply a conflict of interest. They should be using retired veterinarians (who have no interest) and have an equal amount of private citizens on the board.

I advise you to file your complaint, but please don't expect any action. The system needs to change and that's the bottom line.

I'm fighting this veterinary board for all of us if need be. My dog was worth it.
by GSD911 on 14 April 2017 - 15:04
Also, a dog has no value in Florida. Your VA rated IPO 3 KKL dog isn't worth 3 cents according to the law, so good luck finding an attorney willing to help you even if we can prove our case.
I'm working to change this as well. It must change. Contact your state representatives.
There is a bill in the Florida house which I have contributed to that can help us.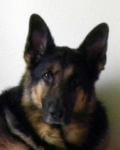 by Mindhunt on 15 April 2017 - 00:04
GSD911, can you PM me the information please. I am pretty upset and yes, this vet has a clean record when I looked it up. There is no possible way that she can be that clean after what mom and I experienced and our dogs endured. Thank you for all your hard work on us Floridians' animals........
by GSD911 on 16 April 2017 - 22:04
I did PM you.
by GSD911 on 16 April 2017 - 22:04
They hide everything from us.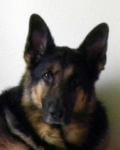 by Mindhunt on 17 April 2017 - 00:04
I will be contacting you GSD911. I am pretty upset and her epilus in her mouth is coming back as is her tumor on her left joint that the vet did not tell me she was removing. She still has issues with walking on her front feet, she acts like they are still sore and surgery was performed in December. She drools constantly and I am running around wiping her chin because she makes a mess or her chin is wet, it's like the vet did something to her salivary gland. My mom's dog often coughs and gags like he has something stuck in his throat and of course is deaf in his infected ear. All 3 who supposedly had their teeth cleaned have horrible breath and my other dogs that got teeth cleaned over a year ago are doing great, no nasty breath, teeth with much less tartar than the 3 who were cleaned. I am still so angry over letting my girl go home without any pain management. Makes me wonder if they managed pain during teeth cleaning or surgery. (We had a vet here in Bradenton that would paralyze only and perform surgery without pain management). They fought going back and mine have never had problems going to the vet.
by GSD911 on 17 April 2017 - 17:04
Protecting bad veterinarians is of no benefit to anyone. Contrary to their apparent thinking, It doesn't benefit the profession "looking the other way" when things are going wrong with their colleagues actions and good caring veterinarians are left to compete with the trash that these boards allow to continue to practice.

I have read articles where vets coming out of vet school "somehow" obtain all the questions
and answers that will be on the state veterinary license test. (Remember what I said about the board is run by current veterinarians).

The system is broken. We the folks who put years of our lives for the betterment of our
breed, training etc. are nothing but potential victims with no recourse whatsoever.

by CamoGenetics on 23 April 2017 - 21:04
Mindhunt, I'm sorry you all went through this!

Here are some links that might help as well:
https://www.avma.org/Advocacy/StateAndLocal/Resources/Pages/Resource-by-state-Florida.aspx

Also if you previous veterinarian was AAHA certified, you can also contact their board at: https://www.aaha.org/professional/contact.aspx

Hope you find some light at the end of your tunnel!

You must be logged in to reply to posts
---
---
---
---
Contact information
Disclaimer
Privacy Statement
Copyright Information
Terms of Service
Cookie policy
↑ Back to top