by VonNiels on 17 March 2017 - 00:03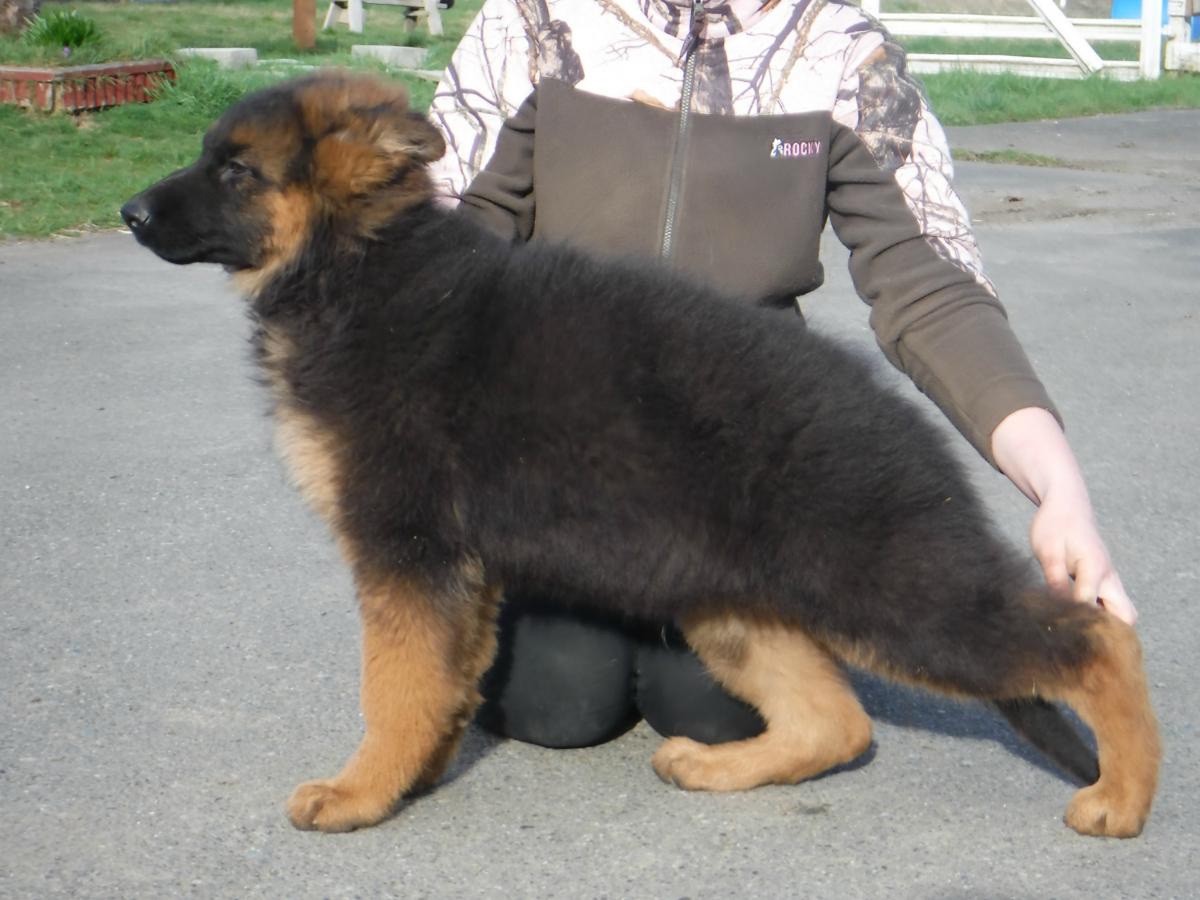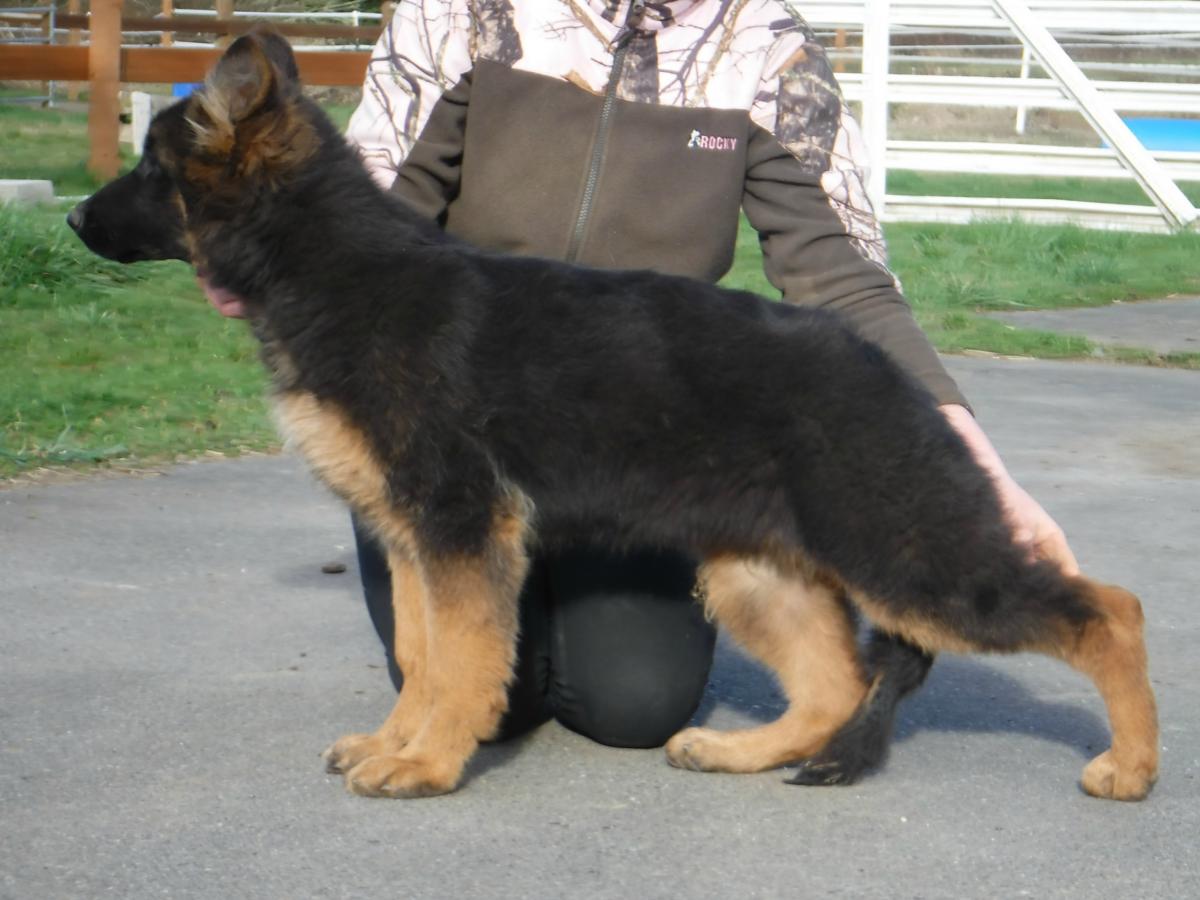 I am wanting opinions on two puppies I will be showing. They are long haired, WGSL, and 4 months. The pups are from 2 different litters.

by Hundmutter on 17 March 2017 - 05:03
Do we take it that you are in America, and that you want to show in AKC rings ? In which case the second, longer-cast puppy probably shows greater potential AT THIS MOMENT. If you are based/wish to show somewhere other than the US, or in 'SV' regulated shows, then possibly not. One thing I will stress however is that both pups are still very young to make any real predictions, even if it was possible to 'critique' a dog properly at this age it would not be possible to do so from ONE STILL PHOTOGRAPH each. There are far too many factors involved in what makes a 'good' specimen of the breed, to 'judge' any pup for its future potential you'd need to be hands-on, and to check its teeth and temperament etc. And that's not thinking about things that can go wrong in the next few months. I'm not even convinced you have 'coats' there, they both look like the 'plush' end of Standard coats to me in those pix. I would recommend you find an experienced GSD breeder/exhibitor to take a look at them and ask them to 'mentor' you for the forseeable future. It sounds as though you are new to Showing, if you are looking for value-judgements to be placed on babies yet providing so little information about them. Good luck.
by Nans gsd on 17 March 2017 - 16:03
Let me show a monkey wrench in here: I like them both stacked as far as their conformation goes standing still. Just my type, however, that is all I can tell you at this time. Need video's of movement, etc. Best of luck with either one you choose. Nan
by NorthwindsGS on 17 March 2017 - 22:03
I am no expert but since you asked for opinions I like the female on the bottom photo better. Hard to tell from just a photo. Would love to see a video of them moving.

by Sunsilver on 18 March 2017 - 03:03
I like the bottom one better, too. She has a nicer head (less abrupt stop) and a better croup. The other pup looks to have a steep croup.

Not sure about them being coats, either, though the ear feathers in the bottom dog look suspicious.

by Xeph on 18 March 2017 - 06:03
Puppy 2 is better at this time
by old shatterhand on 19 March 2017 - 19:03
Look to me like both are not show quality. Still can be excellent pets.
You must be logged in to reply to posts
---
---
---
---
Contact information
Disclaimer
Privacy Statement
Copyright Information
Terms of Service
Cookie policy
↑ Back to top