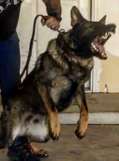 by Shawnicus on 01 February 2017 - 04:02
Who here breeds WGWL with Czech lines ? just curious as to what u guys get? And whose not a fan

by Chaz Reinhold on 01 February 2017 - 08:02
That's worse than asking who puts mustard on their burger. Is it ground round, Chuck, Sirloin, Angus, etc, and are we talking French' s, Grey Poupon, honey mustard, spicy Dijon?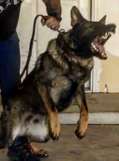 by Shawnicus on 01 February 2017 - 14:02
Great analogy right there ....🙄

by BRADY BEE on 01 February 2017 - 14:02
Aberdeen Angus every time , but I wouldn't spoil the flavour with mustard.
by duke1965 on 01 February 2017 - 16:02
I saw many real good dogs from strong females witth old czech lines bred to west german males, but many bad ones as well, depends on motivation of breeder and combination that will be done,

there were quite a bit strong dogs from czech females bred to Tom leefdaalhof, funny however is hat I dont run into many great dogs who are secon or third generation from this

quite a bit good ones with Ellute in third and fourth generation, and also mixes with Tyson and Zar schiffslache did well

some real strong producers out of mixes are Torr Opavia hof, Sharon favory cross and Kerry kamos durabo, to name a few

also in Germany more breeders in RSV 2000 and some in SV start to use Czech lines and bring some good dogs in Germany

basic sport and patrol type dogs mix well



by Mithuna on 01 February 2017 - 23:02
Tom goes back to Ingo Rudigen through his son Robby , both DDR dogs.
DDR /Czech mixes produces some nice dogs as well.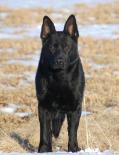 by Jenni78 on 02 February 2017 - 02:02
RudiNgen

by Reliya on 02 February 2017 - 08:02
Didn't Ingo produce some cryptorchidism? That's really the only fault I've heard of his offspring.
by vk4gsd on 02 February 2017 - 09:02
Dunno but some combinations of him produced undersized dogs.

by TIG on 15 February 2017 - 22:02
You must be logged in to reply to posts
---
---
---
---
Contact information
Disclaimer
Privacy Statement
Copyright Information
Terms of Service
Cookie policy
↑ Back to top