by vk4gsd on 28 December 2016 - 21:12
Sounds like you guys need some environmental controls. BTW the electronic gadgets don't work. Bird netting around kennels is a must.
Around here people keep jrt's, foxies etc to escort children as guardians from snakes. My horse is a great snake killer, strikes them with front feet, fun while you are on board. My old hound bitch can beat a snake ....so far.

Sure a lot of the terrier dogs are sacrificial guardians but genetically some can beat the snakes. Most snakes bolt from the sound of dog footsteps. Birds here are also encouraged to stay around as snake killers. Geese are another great option. Red belly black snakes are good cannibal snake hunters that don't normally bite pets or humans.

We do have 9 of the 10 most venomous snakes on the planet...and predatory/aggressive.

by Northern Maiden on 28 December 2016 - 21:12
I have a newfound appreciation for snowstorms and freezing temperatures!
by vk4gsd on 28 December 2016 - 21:12
If I was ever going to use an e-collar it would be avoidance training of snakes.
by joanro on 28 December 2016 - 22:12
The dogs have been out loose when they encounter snakes, not in the kennel.
As for environmental control, the copper heads get rabbits and voles, keeping them in check. Then we have lots of black snakes, and they kill copperheads.
Lots of hawks and a couple of great horned owls reside here...every night and morning before daylight I hear them calling back and forth in the big pines right above the house up the hill.
Four snake bites in twenty two years isn't what I'd call an environmental catastrophe, lol.
Tougher on the copper heads than the dogs, because I cut the snake's head off when I see them close to the house. I even got to witness a black snake kill a copper head about ten years ago on the driveway. Before smart phone, would have made an awesome video.
We ha e cotton mouth snakes, too, but no problem.
I had smooth fox terriers for years, til they died at fifteen and sixteen...they'd hem a snake up, circling and barking til i came to either catch and release or kill it if venomous.
Gsds like to grab and kill a snake, sometimes getting bitten.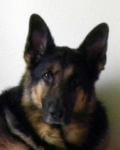 by Mindhunt on 29 December 2016 - 17:12
Glad your dog is doing ok Joanro. One of my biggest fears were that one of my dogs would get bit by a viper while I lived in Texas, I lived in the country with cow pastures behind me. My neighbors had Chihuahas and for some reason the snakes went into their yard not mine. In Florida, I live in the city so not too much danger.
by joanro on 31 December 2016 - 17:12
Day six since snake bite, and 9 cc penicillin...two more shots til ten days up for meds.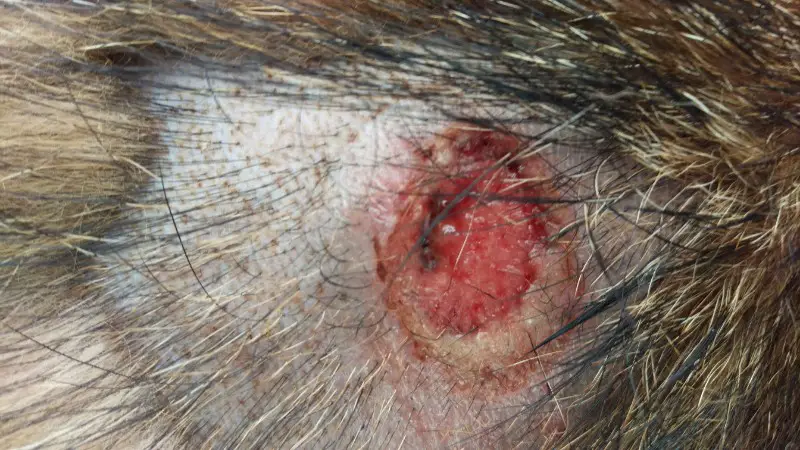 by Sunsilver on 31 December 2016 - 22:12
Sooo glad we only have one venomous snake here in Ontario, the massasauga rattlesnake, and it has a very limited range, and is in danger of becoming extinct.

There was a garter snake that liked to hang out in my big dog yard when I had the kennel. One of my GSDs cornered it one day, and was trying to kill it. That was one pissed off garter snake - they rarely bite, and usually just smear you with poop and this really stinky stuff from their anal glands. This one actually bit me, so I had to use gloves to pick it up and move it out of the danger zone.

The kennel had a lot of mice and shrews, and they got into the house as well, so the snakes acted as biological control, as did my cat. I'm not a big fan of having to empty mouse traps...
by joanro on 09 January 2017 - 18:01
Just to update...two weeks ago today since the snake bite, this is how well it looks today;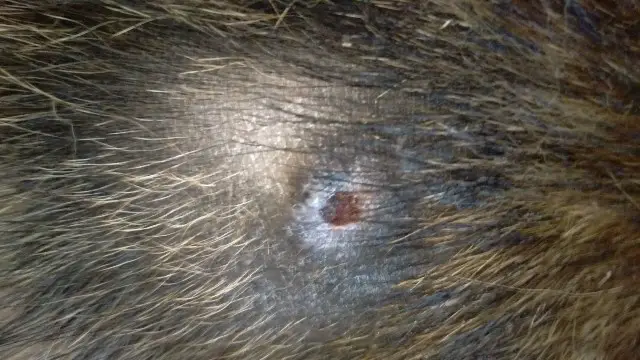 by Mithuna on 09 January 2017 - 18:01
Nice healing . Looks like shes on the way to full restoration. Nice to see.

by susie on 09 January 2017 - 19:01
Glad to see she is doing well - ugly bite though...
Almost no snakes over here, only some crossed vipers ( not very dangerous, and very rare ). When I lived in Northern California I had to learn a lot about snakes, vipers, scorpions - no real fun for a young German ...

You must be logged in to reply to posts
---
---
---
---
Contact information
Disclaimer
Privacy Statement
Copyright Information
Terms of Service
Cookie policy
↑ Back to top