by joanro on 27 December 2016 - 23:12
Twenty four hours after bite: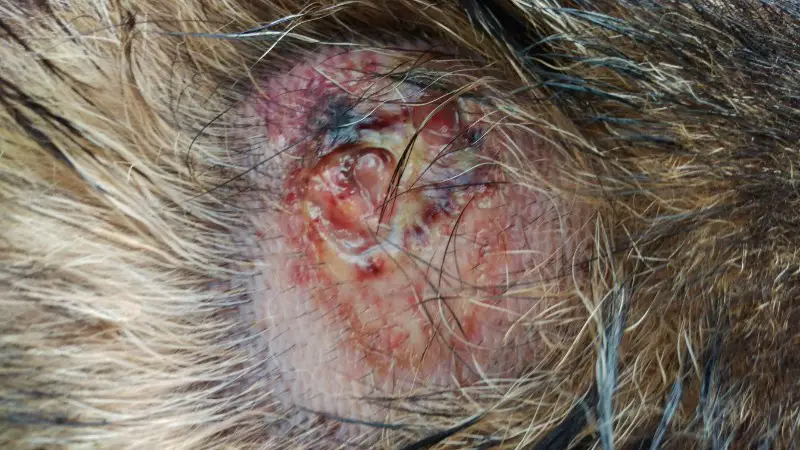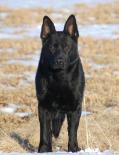 by Jenni78 on 27 December 2016 - 23:12
I sure hope dog is ok, Joan.

by Koots on 28 December 2016 - 00:12
Oh geez Joan, that looks nasty, sure hope your dog is OK. Where did the dog get bitten , and which dog? Sure hope it's not Vicki again. What is the protocol for copperhead bite?
by joanro on 28 December 2016 - 01:12
The flesh will slough, I gave her shot of penicillin and she's to get another one tonight then every other day for ten days ( long acting pen). And pred.
It is unseasonably warm and snakes and bears are out. Saw a family of three black bears two am when the dogs in the kennel were raising cane.

She'll be OK. Just gets nasty looking before it's over.
No, it was Vicky's dam.

by bubbabooboo on 28 December 2016 - 05:12
One of my females took a copperhead bite to her head last summer and the snake did not make it .... she survived with a swelled head ... got her around the mouth. Good as new in three days. Copperhead are not as dangerous or toxic as rattlers but they seem to be more aggressive or stupid ... found one copperhead that crawled into an area with 4 adult GSD in kennels. Open timber with lots of rocks in areas is Copperhead and Rattler heaven.
by joanro on 28 December 2016 - 14:12
Toxicity of copper head bite would be determined by age of recipient, location of envenomation and how complete the envenomation. Here are pictures from two and a half yrs ago of a five week old daughter of the above snake bite victim, and sequence of recovery.
The evening of envenomation after trip to the vet: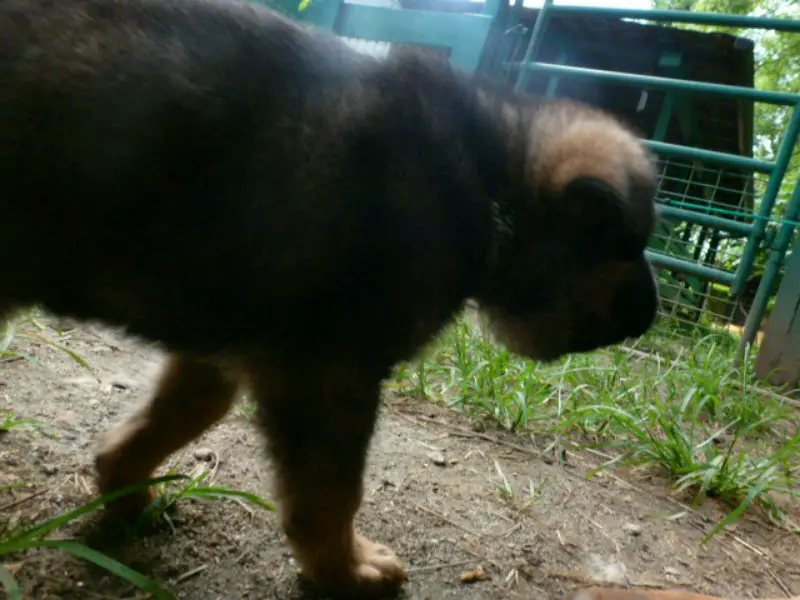 The next morning after puppy was bitten... Envenomation was above right eye ;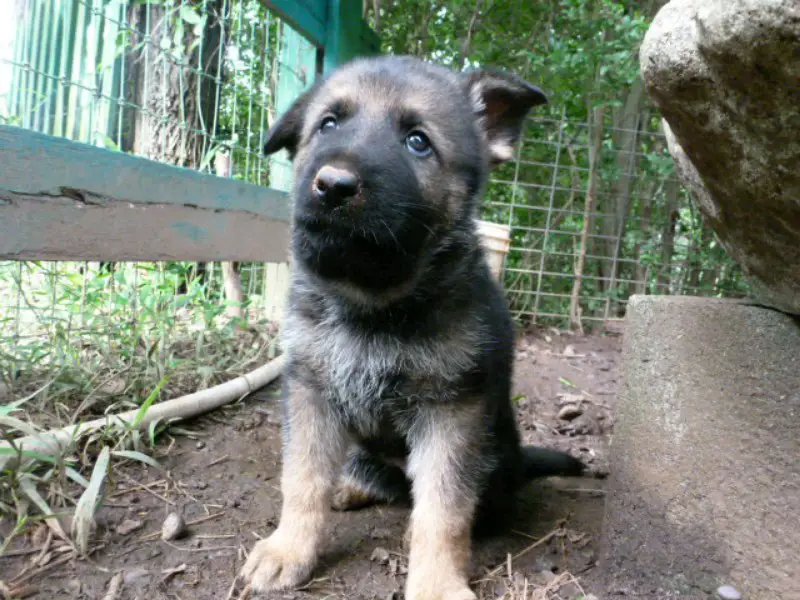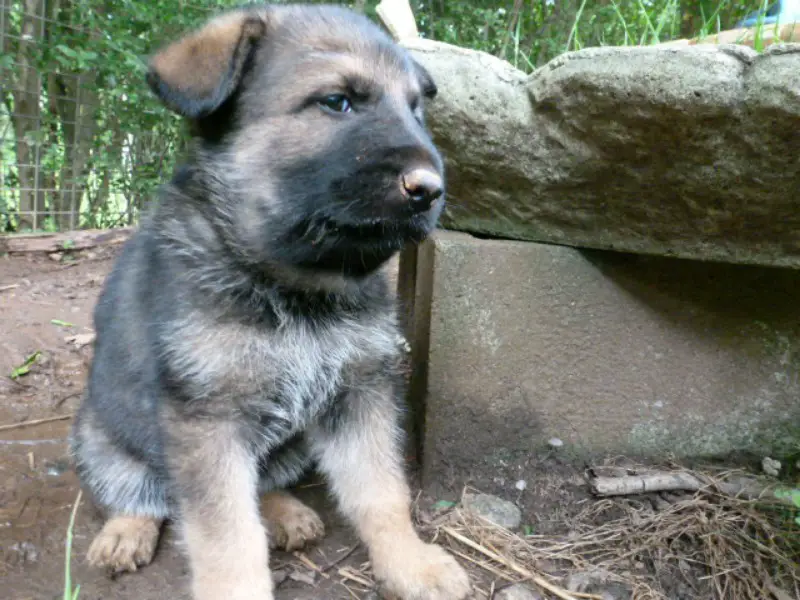 two days after snake bite, swelling drained alot down to throat and lower neck;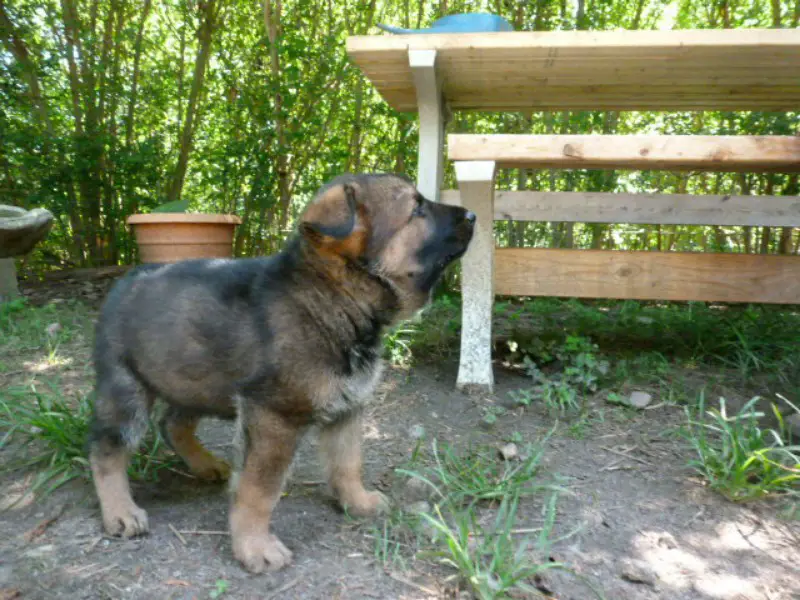 two weeks later: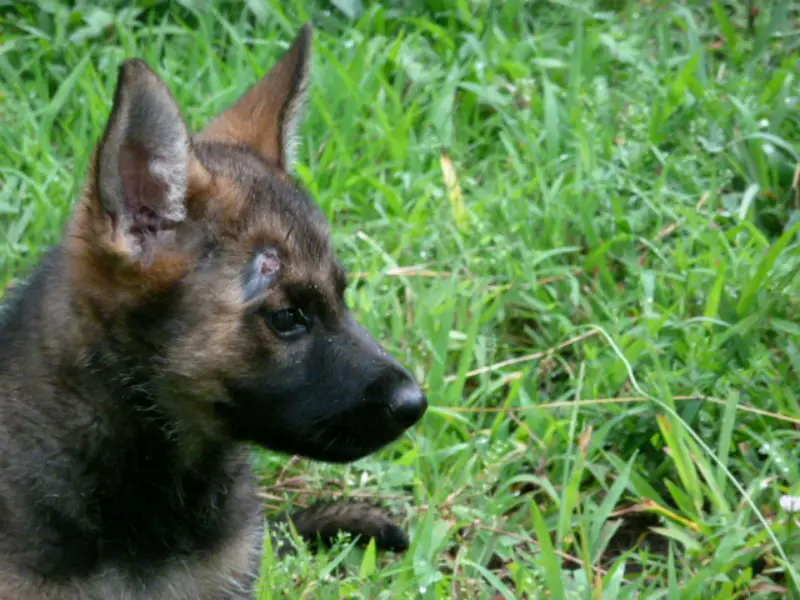 Three months after snake bite: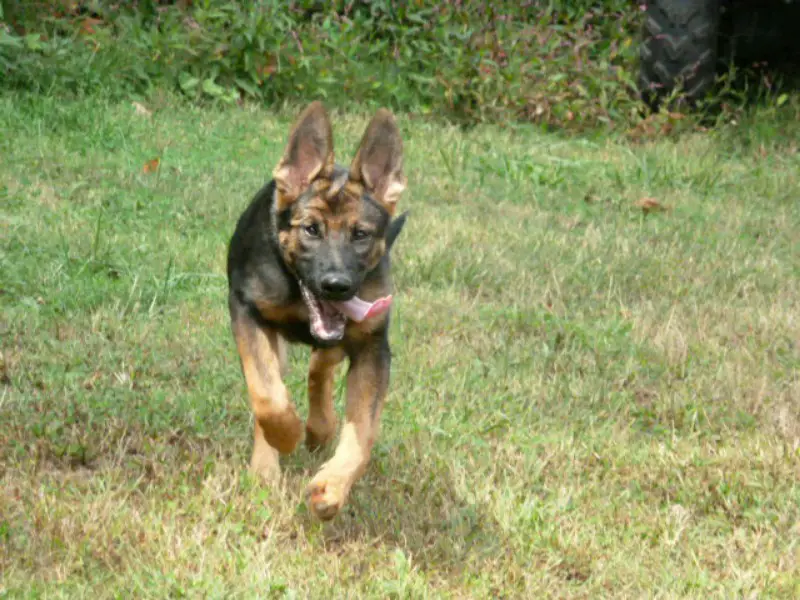 obedience session fourteen months after snake bite...some muscle above her eye sloughed with skin: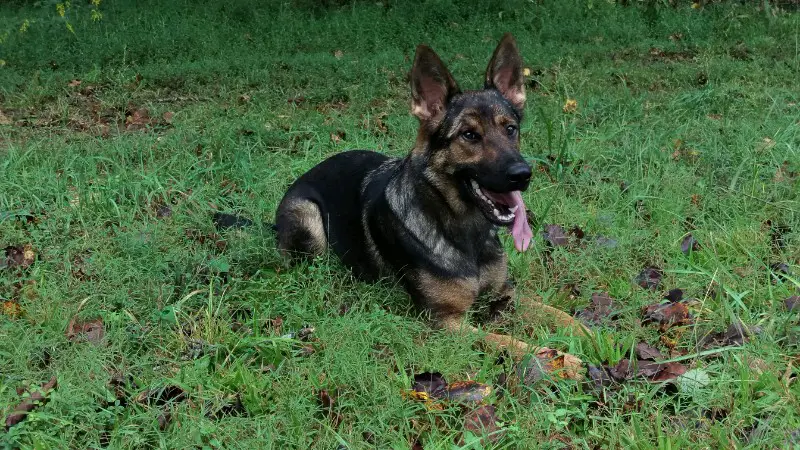 by vtgsd on 28 December 2016 - 19:12
Wow Joan! Glad she'll be okay! I guess I should be more appreciative of our ice skating rink we have in our back yard and pastures right now;)

by susie on 28 December 2016 - 19:12
Wow - that doesn´t look good - shouldn´t the snakes sleep right now?
by joanro on 28 December 2016 - 20:12
It's been very warm, so snakes come out.
Last winter, after a very heavy rain, a copperhead was up in my dogs' area next to the house trying to get out of standing water. It was full grown, big around as my wrist.
She'll be fine. One of my females( the great grand dam of the pup in the pics) got bitten on her tongue and part of her tongue sloughed, creating a slott that her lower k9 protruded through when she panted. She killed that snake.
Here's a pic of the bite today... The center where fluid is pooled, when dry I can see is a very deep hole going into the muscle.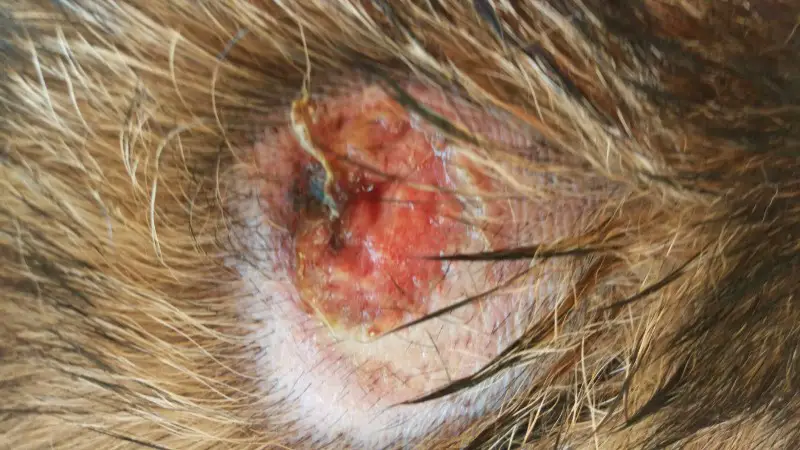 by Mithuna on 28 December 2016 - 20:12
Why not let loose a dozen or so mongooses on the property. They are very tough on snakes.
You must be logged in to reply to posts
---
---
---
---
Contact information
Disclaimer
Privacy Statement
Copyright Information
Terms of Service
Cookie policy
↑ Back to top