by kitkat3478 on 31 March 2015 - 14:03
Two weeks ago, I had a major confrontation at my house, with my nieces dirtbag boyfriend.
I came home from pi king up birthday cakes for my grandkids party. I heard glass breaking from the house upback, so I grab a baseball bat and 5-6 dogs, and head up the driveway.
Theres my nieces boyfriend, who was told by state po,ice, not to come here. I started walking toward him, telling him get the F going, and he puts a shotgun in my face....so, being I 'm not stupid, you don t bring a bat and dogs to a gunfight, i called my dogs and headed for the phone.
I blocked the driveway with my car, hoping the cops get him, with the gun. I put all dogs in the house, but Cookie, my Bomber girl, refused to go in and leave me.
He gets out of his truck, threatening again, and Cookie was on it...she was on his ass, going to let him have it, so this scum jumps back in his truck, and as Cookie runs back to my car, he runs her the F over...
Smashes head on, into my car, and rams my car, backwards, down the driveway, with me in it. He gets again, and points the gun at me, and Cookie was RIGHT THERE on his ass, I had to call her off. I in no way wznted her hurt worse, but she was not bCking down.
When four cop cars pulled up, she was right there, in the mix, didn t care what cars were pulling up, what people were getting in and out. She was there, with me, and for me
by Nans gsd on 31 March 2015 - 16:03
OMG: Is she OK? Are you OK?
You know I wanted to ask you about how she was doing and growing up etc... was curious as so far I have loved the Bomber offspring that Ihave seen only pic's of. Guess you won't have to worry about a PPD. BUT please let me know if she is OK? and are you safe now? JHC What kind of POS is this guy; where did he come from? Nan

by susie on 31 March 2015 - 17:03
Are you and Cookie okay? Sounds more than bad, be careful.
Your niece should think about her friends...
Good dog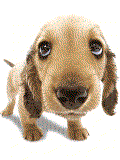 by GSD Admin on 31 March 2015 - 17:03
Added to bucket list - one Bomber off spring. :)

by Koots on 31 March 2015 - 17:03
I hope this dirtbag gets the book thrown at him - I see attempted vehicular manslaughter, assault with weapon, criminal tresspass, etc.

Please let us know how you and Cookie are....

by Kalibeck on 31 March 2015 - 17:03
KitKat--are you OK? Is Cookie ok? Sending you healing energy & prayers for peace!
jackie harris

by Keith Grossman on 31 March 2015 - 18:03
Yikes! I'm assuming everyone is ok and the dirtbag is now in jail? You need a gun.
by ParrishEvans on 31 March 2015 - 18:03
Kat. I'm glad you are ok. My phone started blowing up after you posted this so I felt I should respond. You waited a long time for your Bomber daughter and I've enjoyed hearing from you about her since then. I've gotten several messages from people about their SpitzenHund pups. Recently one about their Bomber daughter attacking a mountain lion that was trying to kill a new born baby colt. It's letters like this that keep me breeding these dogs. I occasionally get criticism for not breeding point dogs. "Dogs that only compete" but some of you know I don't really give a darn about points. It's real life situations that need real dogs. Don't get me wrong here. It's necessary to trial dogs to see what their abilities are. I'm not against the trials at all or the people that trial them. It is absolutely necessary but it's also important to keep the protective abilities in the gene pool. I'm not the only one doing this of course. There are many others like Nate Harves in Illinois and Gary Hanrahan in Alabama. Others also so don't be offended if I leave someone out. I was blessed when Reiner Holtmann sent Bomber to me and even more blessed each time a kennel buys a puppy from me to add to their breeding program but ultimately it's the letters I get when one of my dogs actually did their job and risked their life to protect their owner that makes this worth it. Kat, send her back to me when she comes in and I'll breed her to Eiko. I'm glad you are ok.

by Jyl on 31 March 2015 - 18:03
Hope you and Cookie are OK!! What a great dog..
by Blitzen on 31 March 2015 - 19:03
WOW, what an experience and what a great dog, Joni. Outstanding!
---
---
Contact information
Disclaimer
Privacy Statement
Copyright Information
Terms of Service
Cookie policy
↑ Back to top