This is a placeholder text
Group text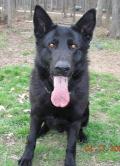 by Kelly M Shaw on 08 November 2014 - 18:11
I have decided to make this public and am asking for any and all help in this situation. Unfortunately a breeder that I know has passed away Rebecca Nelson. The DDR GSD and everyone has lost a Very good person. She will truly be missed.
What I am going to say next people that do not know the whole truth of the story will probably think wrong of me until they learn the whole truth of the story, so PLEASE do Not harp on me until you learn the whole Truth of the story. Rebecca's daughter Jennifer lived with Rebecca as well as Rebecca's mom that Rebecca took care of as well as her boyfriend that lived there part time. Rebecca also had her dogs there and 1 dog in particular name Hydro is the puppy that I OWN. YES, I am the owner/breeder of Hydro vom Boeselager. Hydro was stolen and Rebecca's other dogs that are co-owned by Rebecca's boyfriend. It is known that they were all loaded up in a U-Haul Saturday on the 1st of November (Yes, before Rebecca passed away) and there are suspects involved in this and 1 particular suspect is Rebecca's daughter Jennifer. This all has been reported to the police department, AKC and Home Again. I do have Hydro's AKC papers (in my name), contracts, micro chip information, etc. I am asking everyone and anyone to PLEASE keep your ears and eyes open for the sale (if the ad, etc looks sketchy, etc) and/or adoption of any DDR dogs including Hydro who just turned 7 months old the end of October. I will post a couple of picture's of Hydro that will hopefully help in finding my boy. Hydro was last seen being loading in the U-Haul at Rebecca's home. I will not give out the address but the location is Brooksville Florida. He and her other dogs could be any where in Florida by now. When they stole the dogs they also stole all the paperwork on the dogs except for Hydro as I have all of his paperwork with me.
Now to the ones involved in this crime and YES this is a CRIME. PLEASE LISTEN TO ME CAREFULLY. RETURN Hydro and No charges will be filed against you at all. Contact me directly (kelly@boeselagerkennels.com- 269-561-8474) and I will let you know where you can take Hydro and No names will be mentioned and No charges will be filed. Mess with me all you want, Mess with my dogs, well you really do not want to go there with me or test me on that. I do Not want this to get messy and/or dirty but I Will go there if needed. RETURN HYDRO AND THERE WILL BE NO CHARGES FILED AND NO NAMES MENTIONED!!!!!!!!!!!!!!!!!!!!!!!!!!!!!!!! I WILL find Hydro 1 way or another as I do have friends and Law Enforcement friends in Florida. You can make this easy by returning Hydro or this can get Very, Very Dirty. I'm giving you the option on which way you want to go with this. If Hydro is not returned Immediately then things will get very messy/dirty for any and all that's involved!!!!!!!!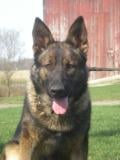 by spernagsds on 08 November 2014 - 18:11
Here are two pictures... ;)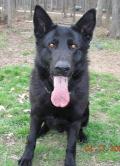 by Kelly M Shaw on 08 November 2014 - 18:11
The links do not work. I've been MIA for a long time on here as well. If anyone wants to see the picture's of my puppy Hydro please email me on my personal email.
Thank You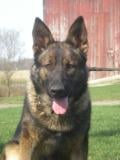 by spernagsds on 08 November 2014 - 18:11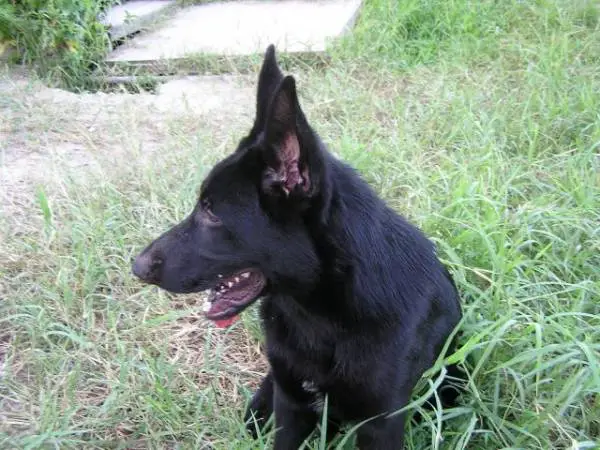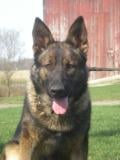 by spernagsds on 08 November 2014 - 18:11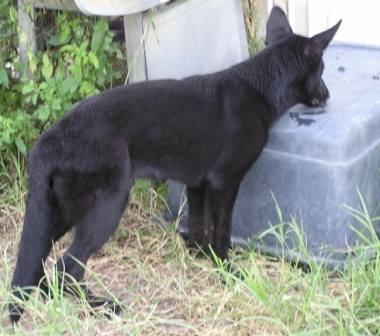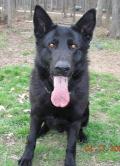 by Kelly M Shaw on 08 November 2014 - 18:11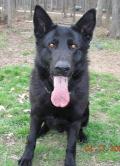 by Kelly M Shaw on 08 November 2014 - 23:11
This is what we are going to offer for the finding of Hydro and when he is back home with us. We will offer 1 free stud service from Hydro ONLY if Hydro is back home with us safe and sound and once he is 2 yrs old and OFA's are passing and certified. This is Hydro's pedigree, https://www.pedigreedatabase.com/german.../dog.html  Any more info contact us. Any and All Help is Very Much Appreciated!!!!
---
---
Contact information
Disclaimer
Privacy Statement
Copyright Information
Terms of Service
Cookie policy
↑ Back to top