This is a placeholder text
Group text

by Cortez1010 on 17 February 2023 - 09:02
I have been trying to register my American Bully for a while now. Of course, I need his pedigree in order to do so. My problem is that I am no longer in contact with his breeder and have no way of doing so. I was also never given any sort of information regarding my dogs parents or the litter and by the time I realized this, he was no longer able to be contacted. What can I do?

Thank youuuu!!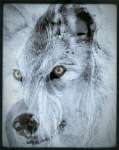 by Fantom76 on 17 February 2023 - 14:02
Do you have anything at all like dogs registered name or registration number, or know anyone who might know breeder or have a dog from the same litter as yours. If not, unless you can contact the breeder, I believe that you will not be able to find anything about your dogs pedigree.
If you thought that you were buying a registered dog, why did you not pursue the matter when you first purchased the dog.

by Q Man on 18 February 2023 - 19:02
Maybe I missed something but where are you trying to register your dog?
AKC
PDB
etc...
by GSCat on 20 February 2023 - 13:02
Do you know the kennel name or where it was located? Name of the breeder? Website? Information on the receipt? Information on deposit receipt? Name of the Veterinarian the breeder used? The last might be on puppy shot records. The puppy's official name or at least part of it or collar color may be on either the receipt(s) or puppy shot record. Did the breeder give you a puppy pack or anything else and the papers are in there, maybe stuck in a puppy information brochure or in the bottom of the bag, or? Are there emails between you and the breeder? Phone calls? You may be able to get the name of the breeder or kennel from a reverse phone or email look-up, or one or the other name may be part of the email address or website URL. If the puppy was shipped, there may be information on the shipping documents or label(s). If you have the shipping number, check the detailed tracking info. The carrier may have information not included in tracking info.

Sounds dumb, but maybe in your vehicle or the box or crate the puppy was transported in, or under where the box or crate was sitting in the vehicle? In all of the excitement of getting your puppy, it would be easy to just set papers or information down or put them in the vehicle out of reach of the puppy and forget you even had them, let alone where you unthinkingly put them because, well, new puppies are cute, exciting, and a huge distraction. I've done stuff like this and had to look through the car for important stuff LOL Don't forget to check all the pockets of all the clothes you were wearing that day, and maybe the laundry room and where you keep puppy towels, leash, food, etc.

Let us know what you find. Someone on here may be able to help with more information.







by Lesternixon on 08 March 2023 - 14:03
Are there any similarities between your dog's registered name or registration number, or do you know anyone who might be familiar with the breeder or own a dog from the same litter? You won't be able to learn anything about your dog's pedigree, in that case, unless you can get in touch with the breeder, in my opinion.
---
---
Contact information
Disclaimer
Privacy Statement
Copyright Information
Terms of Service
Cookie policy
↑ Back to top