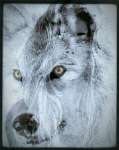 by Fantom76 on 24 September 2018 - 02:09
Enter any question dealing with pedigrees here. This is not for specific dogs, but questions in general.

Like entering dogs or finding them or how to search for dogs, or understanding a pedigrees, entering pictures of dogs, how to read a pedigree, how to look at more than 3 generations of a pedigree, how to find missing dogs in your pedigree, how to register as a breeder, how to look at just the dogs that you have created, who is the owner of the pedigree, who can get edit rights to a pedigree, and just about anything connected to pedigrees, ENTER YOUR QUESTIONS HERE, and we will hopefully explain them within 24 hours as we are not on all the time and also need time to possibly research the answer.
Remember, it is not about your dog, just how to generally do something.
I have closed this post due to the confusion about what I really meant it to be. Sorry.
by walkor on 25 September 2018 - 16:09
Witam, nie mogę wprowadzić suki MIKA z Weselskiej Zagrody po psie FORD Kamienna Twierdza i suce CERTA z Weselskiej Zagrody. Cały czas wyskakuje suka Majka z Weselskiej Zagrody po innych rodzicach.
Translation
Hello, I can not introduce MIKA female from Weddings Homestead after dog FORD Kamienna Twierdza and CERTA dog from Weselska Zagroda. Bitch Majka from the Weselska Zagrody comes out from other parents all the time.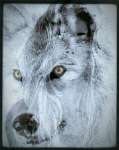 by Fantom76 on 26 September 2018 - 18:09
Walkor,
I will contact you personally with an answer, since I have modified my post to mean a general question, not something dealing with a specific dog.. Sorry for the confusion. This post is closed.
---
---
Contact information
Disclaimer
Privacy Statement
Copyright Information
Terms of Service
Cookie policy
↑ Back to top