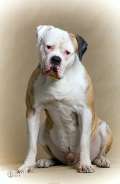 by Slavik on 19 December 2015 - 14:12
Hello! This is Earl's Crystal (father Jhonson's Red Machine х mother Watch dog's Crystal), call name Cricky. But russian pedigree registered as Watchdogs Crystal. Brought us pup from California to Russia in 1994 year.Does anyone know Littermates? This is our first AB. I would like to know about the mother of this dog and who ever heard of this litter? Breeder Ken Earp and Cuturier Casay. Location of birth - East Armstrong Lodi California.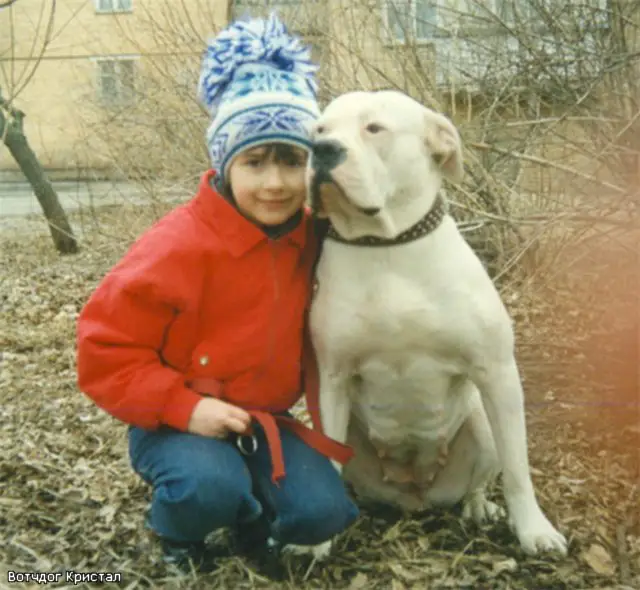 This is it's page: http://www.pedigreedatabase.com/american_bulldog/dog.html?id=977340-watchdog-kristal

Do not look at the parents on this link, where they are incorrect. This must be corrected.


by dragonfry on 22 December 2015 - 00:12
Casey Couturier owned the Watchdog line. Also any dogs he bred would be under the Watchdog kennels name and then the dog's registered name. Such as Watchdog's Battlin' Bertha. You need to correct YOUR pedigree you posted as that is where the problem is. I never saw any of Casey's dog's but i did meet him about 20 years ago.
I also believe that Blue Bully was one of Casey's American Pit Bull terriers not one of his Bulldogs. (He owned both breeds.)
Fry
Here is Blue Bully's pedigree.
http://www.pedigreedatabase.com/american_pit_bull_terrier/dog.html?id=1572902-courturiers-blue-bully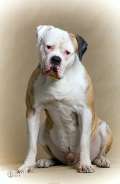 by Slavik on 22 December 2015 - 02:12
Thank you very much for answer. My name is Slava. Wish you coming happy holidays and my very best wishes for the year. Our Cricky has grown to be a loving part of our family and has produced in my opinion many excellent AB. It is very pity that so much of the time We are not meet with the breeder. I cannot add parents in she's pedigree. It looks like I have no right to correct anything as this is done by someone before me. I would like to receive the right to correct information as a moderator. There are many dogs that I want to add in the genealogies, but I have no rights. This is AB our kennel - http://www.pedigreedatabase.com/american_bulldog/breeders.htm?kid=34699 and it http://forum.zoo-soft.ru/forum/showthread.php?tid=169

Generally very interesting if still alive more known breeders of American Bulldogs.

by dragonfry on 22 December 2015 - 12:12
Nice to meet you and Happy Holidays!
I don;t know if Casey is still alive. I do know he retired from dogs and sold his kennels, and AB registry several years ago. If you can get in touch with Gary Fuller, he's on Facebook he owned several of Casey's dogs.
By chance can you scan and post a copy of your dog's pedigree?
Then we could check it against some of the other registries like ARF, UKC or NKC to see if we can find a match.
Let me know if i can help, but i'm not a mod.
Fry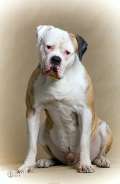 by Slavik on 23 December 2015 - 01:12
Thank you! I entered the name of Gary Fuller on Facebook and there were a lot of people with that name. I can send at your e-mail a puppy card our Cricky issued by the ABA. Only can in a private message, but there it is impossible to attach a file. I made a request to the ABA, but they have for the year have not been preserved documents. They did not have these files, but the signature is Couturier Casey and stamp's the ABA.
You must be logged in to reply to posts
---
---
---
Contact information
Disclaimer
Privacy Statement
Copyright Information
Terms of Service
Cookie policy
↑ Back to top