by Andersons AB on 03 December 2015 - 04:12
ive been trying to update my dogs pedigree on the website by adding all the sires and dams going back 7 generations as per her pedigree papers, but i can only update some up until generation 4?? any ideas or help would be greatly appreciated.

by Living Fence on 03 December 2015 - 04:12
Hm, did you click on the blue boxes that let you choose how many generations you want to see? Then you should be able to enter all 7 generations. This is what it looks like (screen shot) when you look at 3 generations:

I
by tcraft10 on 17 December 2015 - 17:12
I am having the same problem. I want to add more pedigree... but when I find the dog to add and click the plus sign... it disappears and nothing populates! Help!
by Living Fence on 17 December 2015 - 19:12
This usually happens when the pedigree of the dog you want to enter is in the database but there is a difference in letter case between the name you want to enter and the name that is already in the database. That is, one begins with a capital letter (correct), and the other with a lower case letter (Bodo vs bodo).
Solution: Use "Pedigree Search" to search for the name of the dog you wish to add as a parent and then enter the name with the same letter case.

If that doesn't resolve the issue, you can send me a pm with the dogs' names.

LF (Pedigree Researcher)
by Dogtired425 on 18 December 2015 - 03:12
It won't let me update my dog's picture. I have been trying for days.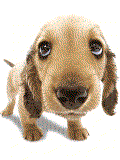 by GSD Admin on 18 December 2015 - 03:12
You may need to resize the picture before uploading it.
You must be logged in to reply to posts
---
---
Contact information
Disclaimer
Privacy Statement
Copyright Information
Terms of Service
Cookie policy
↑ Back to top