by joanro on 08 July 2014 - 20:07
By the way, Prager, you are exhibiting "YOUR silly long distance assumptions and expertise" when you assume I am "selling DOGS to PEOPLE GOING THROUGH DIVORICE". That is not what I said. In order to set the record straight, since you have the distasteful habit of skewing what I have said, I will repeat; I had ONE dog, a year old, returned to me because the owners were going through a divorice. To make it clear, they did not anticipate they would be going through a divorice thirteen months after they bought the puppy. I don't have a crystal ball to look into the future as to the marital status of people who inquire about getting a pup from me.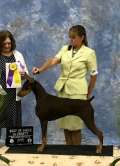 by rtdmmcintyre on 08 July 2014 - 21:07
It is posts like this that bring me to a new reality. I always try to see the best in people. But the arguments for kimbertal are very flawed. Very opposed to some one who claims to be a sport trainer and interested in the betterment of the breed. When ever someone is mass producing dogs and selling them indiscriminately to anyone who can cross their milt with a buck is hardly interested in the betterment of the breed. And neither is anyone who is defending those actions. If it is totally up to them to determine if the female is breed quality then why are they worried at all about the male having titles? all they have to do is walk through and choose a male from any litter to do that. Unless their only objective is marketing. But if you are choosing a titled male and not worried about the female other then to say her blood lines then isn't that rather hypocritical?
I can't defend certain actions regardless of who they are or who they claim to be. But when some do defend those actions it tells a lot about them and what they profess.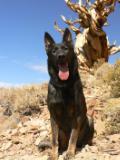 by Prager on 08 July 2014 - 22:07
joanro LOL You got returned more then 1 dog in 12 years. I know of more.... and there was no divorce involved. Should I show you the emails where you complain to me when you still were a friend. And you are "Assuming" 200 pups? Why you do not stop talking and stop "assuming" and stop attacking what you do not know anything about.And finally stop being troll . Because that it is what it is all about isn't it get a rise out of me. You know what assume means. As I said - get a life. I go train dogs.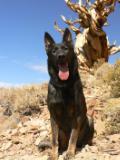 by Prager on 08 July 2014 - 22:07
rtdmmcintyreYou do not know what you are talking about: their standard was higher then great majority of other breeders of these breeds. They produced (a tleast during my days) some very nice dogs. And titles do not mean crap genetically and on top of it I can show you titled dogs which I would not breed if you pay me. As a matter of fact i am here to tell you that titling is one of the things which is destroying "working" breeds. The dogs are bred for people and their success story is best testament to it. Also breeder is not a moral police. You can screen and screen your customers the best you can but in the end you do not know who is buying you pup. That is unless you are clairvoyant. . I bet you have never even been there and not even seen any of their dogs. It is pathetic how much is assumed here.
What ever.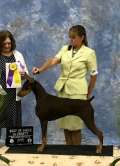 by rtdmmcintyre on 08 July 2014 - 23:07
You are right I have made many assumptions. One was that I used to think that you might know what you are talking about. I told you I try to think the best of people. And many of the statements that you have made in the past to others, I tried to rationalize away. but your thinking is very flawed. at one moment you talk out one side of your mouth then when it is no longer convenient you will talk out the other side. Who determines the best of a breed? an individual on their own? that is what ruins a breed when everyone on their own makes their own determination. As we all know very seldom are two people going to agree completely. so how could everyone make a determination and still be one breed? simply explain why it is important for their males to be titled and not their females. you can't. you haven't answered a single question. You simply go into name calling and trying to ridicule. where is rational? where is reasoning? People jump to ridicule when there is no logical reasoning to their defense. How is their standard Higher? based on what? because they say so? because you say so? sure not because it is proven by titles, or because they adhere closely to the breed standard. I have seen many that came from their kennels. What dog did they produce that would come close to a Marienburg? Merrimac? Mystel? and that is just the M's and if you don't know who they are and where they are from that pretty much says it all.
Reggie
by Blitzen on 08 July 2014 - 23:07
You're a quick study, Reggie

. I'm from the AKC show world too and many underestimate us as being dumb about dogs and gullible chumps. We are neither........

cheers.
by joanro on 08 July 2014 - 23:07
@ Prager, you are flat out lying that I sent you any emails complaining about people returning dogs to me. This is just more of your avoiding to answer my question and if there was more than one returned to me I would not have said only one. And as for you showing emails supposedly from me to you...they would be fake. I did not use email corresponding with you when answering your calls, you are more than capable of inventing cut and paste emails in an effort to support your claims.
You just keep avoiding every direct question put to you and make up stuff as a diversion.....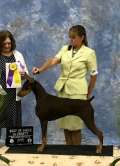 by rtdmmcintyre on 08 July 2014 - 23:07
for those of who know me. I am sorry. I usually don't get involved in any kind of back and forth. I appologize for being sucked into or down to such a level. That really isn't who I am. I usually just let stupid comments go by with no need to respond. Guess I just had a bad day at work and was fed up with stupid.
Reggie
by Blitzen on 08 July 2014 - 23:07
Oh, hell, we've all had bad days and said things that we've regretted

.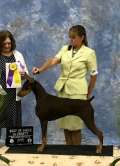 by rtdmmcintyre on 08 July 2014 - 23:07
Ohhh Blitzen I don't regret saying them. I feel I spoke truth. But responding to a foolish person is well foolish and a waste of time.
Reggie
---
---
Contact information
Disclaimer
Privacy Statement
Copyright Information
Terms of Service
Cookie policy
↑ Back to top