by ellenrose on 04 July 2014 - 23:07
Kimbertal is a long standing large kennel. I find it interesting that a kennel with so much history did not acquire a background check for some of the newer dogs that they have listed on their website. For example, I know for a fact that their stud, Adamo, comes from a bloodline that has a history of hip displaysia. A personal friend of mine purchased Adamo's brother, and the vet had to put him to sleep. At 6 months old, the vet said his hip looked like that of a 50 year old dog. Another breeder purchased two more brothers of Adamo. He bred both dogs and all of the puppies had hip problems. (See bloodline of Chyna and Azzo from Big Dog Kennel). Be careful if purchasing puppies from this stud!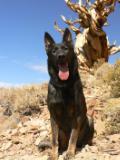 by Prager on 05 July 2014 - 02:07
You may be right but your statement is largelly inaccurate. Every dog has "history" of Hip dysplasia. And every dog if bred long enough with different bitches will produce lesser hips.
Also at 6 mo the sockets are made still out of a some cartilage in pertinent places and cartilage does not show on x rays thus hips of dogs this young often look worse then they are going to be. That is one of the reasons why we officially evaluate the hips later.
If you make statement like this you better be prepared to documented it on more then one 6 month old pup with x rays or OFA certifications. Otherwise statement like tah is malicious, and harmful and even if true it will not do much good.
Prager Hans
by Skamp945 on 05 July 2014 - 02:07
I bought several dobermans from them a few years back for AKC conformation. Out of 3 pups I purchased over the years, I got one with medical issues and they replaced her with no questions asked. I am sorry you are having problems with them.
Speaking of hip dsyplasia - I purchased a bouvier also from a breeder - not Kimbertal of course - he was the only pup in a litter of 8 that got an OFa Good - all the other pups had bad hips. Hip dysplasia can appear due to lots of reasons.
by Hutchins on 05 July 2014 - 03:07
Is the owner of this kennel Woody Woodruf?

by kitkat3478 on 05 July 2014 - 20:07
I have always heard very good things about them. IF I were going to ever get another Doberman, this is where I am going...
by Blitzen on 05 July 2014 - 22:07
I used to live near Kimbertal. I think it would be prudent to do your homework before buying one of their dogs.

by yellowrose of Texas on 06 July 2014 - 01:07
Hip dysplasia can appear due to lots of reasons.!!!! AMEN

Any breeder that says he is sure he has none in his bloodlines is a LIAR////
Environment plus hereditary factors play a 2 part propagation of truth vs fiction.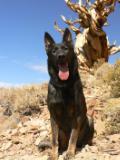 by Prager on 06 July 2014 - 01:07
Kimbertall sold thousands of dogs and changed ownership at least 1x. There will be good dogs and bad dogs no matter where you go. I used to work there in 1980ties as a main trainer,. It was hell place to work for since they treated their emploees with not much respect but the dogs they sold back then were good to exceleent. I do not know what is going on there now but back then they run it as a business and dogs were physically well taken care of , the purpose of the business was money which may be good or bad. They did their own ears and tails and were wery good at that:

clean kennels, breeding stock was x rayed and studs were world calss titled dogs. They pay good money to the buyers if they titled their dogs. Customer care was by the book and spelled out well. I am still using their slightly modified warranty. It was/ is great warranty and well tilted to the benefit of the buyer. Kimbertal was mass production of Rotts and Dobes for low price ( Pups used to cost about $450 or so as I remeber at that time,.... it was not a puppy mill but it was well run kennel and breeding stock was top class. There were training classes in obedience and protection, breeding program, vet care and immunization was top. And even so there was no love lost between me and Bob Yarnell ( the then owner) I am not ashamed that I was a part of their business back then where I have learn hell of allot there. Since then I have seen many kennels and none was run as well as a business as Kibletal. It would be interesting to hear some more current info from the place since my info is 30 + years old.
Prager Hans
My old stompig ground: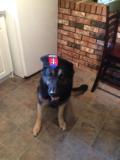 by Pirates Lair on 07 July 2014 - 00:07
- "Kimbertal was mass production of Rotts and Dobes for low price ( Pups used to cost about $450 or so as I remeber at that time,.... it was not a puppy mill"
Hans, maybe just your choice of words..................but that sounds like a puppy mill to me .
Just saying......
Kim

by CMills on 07 July 2014 - 00:07
Well at $2500/pup, they're really making the money now Hans
---
---
Contact information
Disclaimer
Privacy Statement
Copyright Information
Terms of Service
Cookie policy
↑ Back to top