This is a placeholder text
Group text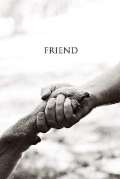 by flaviuscilan on 24 June 2022 - 18:06
Pedigree eliberation 3-2 , 3-3 ? Accept federation FCI ? 3-3 UP ? OR 3-2 UP ?

From what number is inbreeding released and accepted ?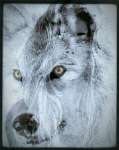 by Fantom76 on 25 June 2022 - 16:06
I am sorry. I do not understand your question what you mean by inbreeding released. Please give me a dogs name as an example, and re[hrase your question.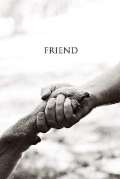 by flaviuscilan on 25 June 2022 - 18:06
certificate of origin, can it be removed if the parents are 3-2? is it released at such inbreeding? I understood that there are new rules, only from 3-3 the pedigree is released
by hexe on 27 June 2022 - 02:06
Upon review of the most current FCI breeding rules, it appears that the FCI does not regulate how closely animals can be bred, nor do they regulate minimum or maximum ages for breeding. It is up to each member country's breed clubs to establish their own criteria regarding inbreeding, minimum and maximum ages for breeding and so forth.

So if the country you're located in recently decided they're no longer going to allow registration of offspring from matings that are closer than 3-3, and you've just purchased a puppy resulting from a 3-2 mating in another country, I would think it's possible that your country's breed registry could refuse to register your puppy, or only issue the pup a limited registration that would prevent you from using him or her for breeding.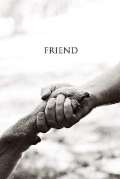 by flaviuscilan on 27 June 2022 - 07:06
Link or site read rules FCI ? Inbreeding or breeding
by hexe on 28 June 2022 - 04:06
Sure, why don't I do your work for you? The FCI rules, including those pertaining to breeding, can be found on the FCI website. Which I will now go do a web search for, so I can supply you with a link to it.
Okay, I'm back. My apologies that this link will take you to the FCI page that's in English, but that's my primary language. If you would prefer to read the rules in French, German or Spanish, you'll find a tab for those languages at the top of the page that loads from this link. Bear in mind that you will need to download the rules as a PDF from the FCI website--they don't have them published on their site. Select the link entitled "International Breeding Rules of the FCI", and you'll be asked where you want to download the PDF file to on your device. 

FCI Webpage--Breeding Rules
The FCI did recently hold a meeting in Spain, but the press release that will splash across the above-linked page upon opening indicates that many topics were tabled and discussed later, and that the FCI would be releasing information on those points at a later date. So perhaps you're referring to something that took place there, but if so, you already know more than the FCI has released through their website or their Facebook page. 
---
---
Contact information
Disclaimer
Privacy Statement
Copyright Information
Terms of Service
Cookie policy
↑ Back to top