by Brandi94 on 13 April 2017 - 02:04
I enjoy making pedigrees and working with them, even when it gets complicated! So for those that are making their own pedigrees, here is a quick run down on how to use the AKC website to search for individual dogs!
AKC does not have a searchable database for family trees, but to get more individual dog information you can go to: http://www.akc.org/ and make an account.
This is going to be what your account "home" page looks like.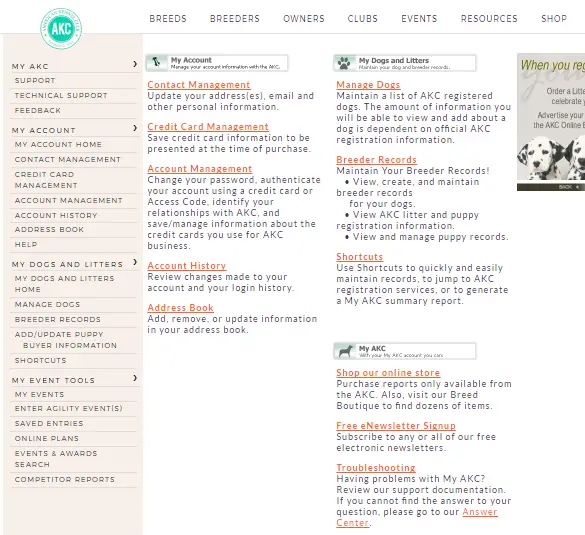 You are then going to click on "Manage Dogs".
This is part of the manage dogs page. To add a dog, click on the highlighted portion of the page.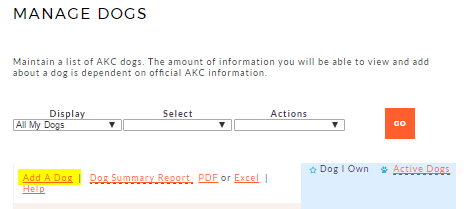 This is the screen you get when you select it: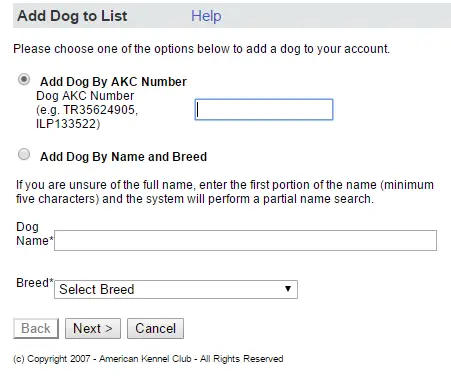 Less is more in this case. You can select either or but if you don't know if the name is spelled right, start out with the minimum of five characters and go from there. It does not work to use a keyword unfortunately so you'll have to try the beginning of the first name. Also, at the end, select "Dog of Interest" if you don't own the dog.
So here is what the information looks like after you have selected the dog: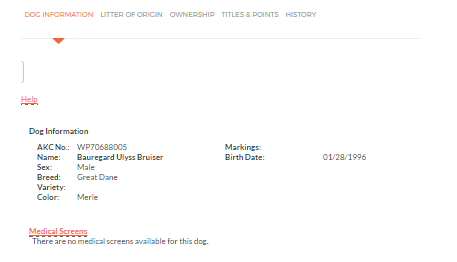 Be advised, there are sometimes Medical Screens available for the dog on http://www.ofa.org that are not listed on the AKC website, so it is best to check there for that information.
Hope this helped! Any questions, feel free to ask. And as always, feel free to add!
---
---
Contact information
Disclaimer
Privacy Statement
Copyright Information
Terms of Service
Cookie policy
↑ Back to top