This is a placeholder text
Group text

by TIG on 28 January 2022 - 18:01
I unfortunately let my S. V membership lapse during the last two years so can not access db info behind the firewall.
I would like to know the name of the breeder behind kennel Sturmwolke established in 1951.
Also is it correct that Rolf Jansen was zwinger von haus Gero?
Finally was either or both of these gentlemen both a breed (conformation) judge and a certified judge for the national herding trial.
Thanks for any information you can share.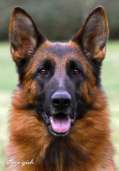 by bea on 29 January 2022 - 11:01
Rolf Fauser was the Sturmwolke breeder, he was also a herding and conformation judge if I recall correctly.


by TIG on 29 January 2022 - 22:01
Thank you Bea
That was exactly the information I was looking for. I had remembered the first name Rolf but not the last thus my confusion re haus Hero.
Unfortunately someone here in the states has misappropriated the kennel name making research difficult.

by TIG on 29 January 2022 - 23:01
Bea

Another question to bother you with. Do have the ability to look up the a stamp status of Chiwa and Lardo haus Gero. I believe Lardo was a1 but neither lists a stamp info in the db. Thanks,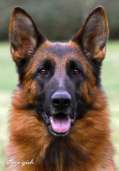 by bea on 30 January 2022 - 09:01
I am sorry, on the SV Doxs you can only see the Zuchtwert, not the exact a-stamp information.

by Hukka on 30 January 2022 - 10:01
Chiwa is listed as having "normal" hips in the SV database and Lardo also has "normal" hips in the SV database.
---
---
Contact information
Disclaimer
Privacy Statement
Copyright Information
Terms of Service
Cookie policy
↑ Back to top