This is a placeholder text
Group text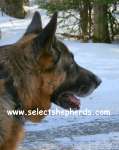 by Sue-Ann on 19 January 2023 - 22:01
https://www.gooddog.com/breeders/select-shepherd-maineFRAUD ALERT! Someone has stolen images of our dogs (watermarked photos) and is marketing puppies NOT from us, and NOT from our dog's whose photos are STOLEN. They've also borrowed our kennel name. Please be aware. Select Shepherds may be reached at 6037632877, www.selectshepherds.com

We have NO affiliation with Anthony Ortega.



 

by mrdarcy on 20 January 2023 - 05:01
If this is indeed the case then he has some nerve, first line on the link reads  S
"Hi, I'm Anthony Ortega
I'm the breeder behind Select Shepherd located in Maine. "
Some people just bewilder me!!!! all I can do is shake my head in disbeleif!

by delta von Avalik on 20 January 2023 - 10:01
Ugghh I HATE this, a similar thing happened to a good breeder friend of mine on facebook. They stole her images and were scamming people by taking deposits on puppies that didn't even exist. We reported but facebook wouldn't take them down...
Is there anyway to contact gooddog and let them know of the fraud?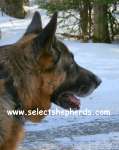 by Sue-Ann on 20 January 2023 - 16:01
It's down. Gooddog.com was a little slower than I had wanted, but did get it down. Now to be on the look out for the same scammer to strike someplace else. They are listed under yet another kennel name also on pedigreedatabase. 

by furryflurry on 20 January 2023 - 17:01
Thank you for posting this. Unfortunately, he is still attached to our kennel name on here (Seelenvoll German Shepherds), but I can certainly say that he hasn't been a part of Seelenvoll for a long while. I'm amazed by this! I wonder if I can get a mod to help me detach him from the kennel registered on here? You can see on our website that he isn't a part of our breeding program.

I'm glad that Good Dog stepped up and di the right thing by taking it down. I hope that too much damage wasn't done.

- Seelenvoll German Shepherds
~Jennifer & Katie
by GSDHeritage on 20 January 2023 - 18:01
furryflurry I am glad you contacted me so I could help and resolve this issue for you on the PDB.

by mrdarcy on 21 January 2023 - 06:01
Sue-Ann sent you a PM.
furryflurry you can ignore my message if Heritage is already helping you out.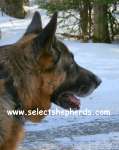 by Sue-Ann on 21 January 2023 - 11:01
Just answered you. Thank you.

by mrdarcy on 21 January 2023 - 14:01
Thanks guys
---
---
Contact information
Disclaimer
Privacy Statement
Copyright Information
Terms of Service
Cookie policy
↑ Back to top