This is a placeholder text
Group text

by The Organic Pet on 07 April 2022 - 15:04
Hello Folks...

I need some insight on a pedigree. I need it a bit urgently as there are decisions to be made, Your thoughts and expert opinions are greatly appreciated.

1.) What kind of dogs do you see here --

2.) Do you see this litter as having the ability for versatility in work here (could you work sheep, etc,) or do you see just a focus on genetics for biting sport/protection work here.


The litter in question is:
SG Sony Van Den Heuvel PPD: https://www.pedigreedatabase.com/german_shepherd_dog/dog.html?id=2465605-sony-van-den-heuvel?_v=20220323203835
SG Celly Eqidius BH,PPD : https://www.pedigreedatabase.com/german_shepherd_dog/dog.html?id=2950191-celly-eqidius?_v=20210926222251

The puppy we are looking for needs balanced drives and would be a breeding prospect (military, LEO, Service Dogs for Wounded Warriors), so any information such as, personality, pros and cons of the dogs in the and resources on how to get this kind of information on the dogs on my own.
I'm planning to do competitive ob, real scenario protection and anything else I can do with the pup. I do need an off switch, biddablity and neutral to animals, etc. I do want a dog that can be suspicious but can be social. 
I'm not in a dog club and I prefer not to just rely on the breeder. Info on the pedigree would be helpful. I am a fan of the Norbo lines and owned a Great Grand daughter of his, in profile picture. I'd like to avoid the showline influences due to the health issues genetically. 
 I'm not personally familiar with Drago dogs (personality types, etc) and I have known about at least 1 dog if not 2, that were sterile from the Chris spod lazov line.

Thank you in advance...
TOP

by The Organic Pet on 07 April 2022 - 15:04
3.) Do you think that there is too much Drago Equidus in this pedigree? If so, what pronounced health/temperament expressions do you see and please comment on those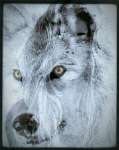 by Fantom76 on 07 April 2022 - 17:04
Do a mating outcome to see what the overall pedigree will look like.

by The Organic Pet on 07 April 2022 - 18:04
What I see is a lot of Drago. I've done that but couldn't post it here. It doesn't give me the information that I need I just see a lot of line breeding on Drago.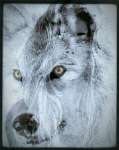 by Fantom76 on 07 April 2022 - 20:04
The mating produces a dog that is 5-5 on Honza Okal and 5-5 on Nike Egidius
Where are you seeing too much of Drago in this 5 gen pedigree.? Th first 3 gens are the influential ones.

by The Organic Pet on 07 April 2022 - 20:04
Thank you Fantom76! Can you please help me to understand what the "5-5" translates to? I am still learning how to read pedigrees.
Also, thank you for the info on the first 3 Gens being influential ones.

Are you familiar with these dogs and if so, what are your thoughts on them please?
Thank you so much for taking the time to mentor me on this!
TOP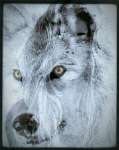 by Fantom76 on 08 April 2022 - 00:04
There are people on here that are much more knowledgeable about breeding than I am. . I'll just explain that 5-5 means that a dog in the 5 th generation of a pedigree is on the sires side and also on the dams side. So both Honza Okal and Nike Egidius are in the fifth generation on the sires side and also the fifth generation on the dams side.
If it were 4-5 it would mean that a dog is in the 4th generation on sires side and 5th generation.on the dams side.
I am sorry, I am typing with one finger or I would go into a more detailed explanation. Perhaps another member can give a better explanation

by The Organic Pet on 08 April 2022 - 15:04
Thank you! I appreciate the insight! So I am looking at concentrated traits of the same lines on both the dam and the sire of this litter. Sounds interesting. So that leads to the #3 question that I have on these dogs and I'd like to know what traits are being produced from this pairing that I should be aware of before making a decision. If these are super hard/sharp dogs with extreme drives, civil, etc., I'd probably like to know that. I'm probably looking for something more balanced that can settle well and still can get the job done when necessary--would that constitute wanting a medium drive type more so than a medium high drive dog?

I am also interested in the health issues that these dogs are expressing because I don't want to end up with a dog with MDR1 issues again. It was brutal. Thanks!
by Diamondgal on 08 April 2022 - 20:04
This is the only dog I recognize in the pedigree.

https://www.pedigreedatabase.com/german_shepherd_dog/dog.html?id=575327-remo-vom-fichtenschlag?_v=20211019142225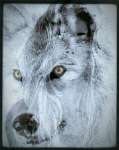 by Fantom76 on 09 April 2022 - 00:04
That is probably because the pedigree is mainly Czech and Slovak working line dogs. Lots of names in there that I recognize. If you are looking for a show dog, .this is definitely not the dog for you.. IMO
---
---
Contact information
Disclaimer
Privacy Statement
Copyright Information
Terms of Service
Cookie policy
↑ Back to top