This is a placeholder text
Group text
by Jezasmom on 10 March 2022 - 23:03
Good day all,

A question for the administrative powers that be...

I keep thinking that it would be so amazing to be able to download the Pedigree Database as an app. So that, at a dog show or trial etc., you can check out lines, mating outcomes and so on in real time and directly without having to login through the internet.

Not sure if this has been discussed before or if it is even possible or feasible?

Thank you for your time.

by mrdarcy on 11 March 2022 - 04:03
I will put your questions to the owner.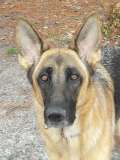 by WindDanceGSD on 11 March 2022 - 07:03
I would definitely be interested in seeing a Pedigree Database app! Especially if it can be for Android phones as well as the common iPhone.
by GSCat on 11 March 2022 - 18:03

So long as the website doesn't suffer or become paid.

Not everyone has a smart phone or available $ CD Kč zł £ € kr ¥ Q etc.



by mrdarcy on 12 March 2022 - 05:03
Almost certain it won't be happening, sorry.
by Jezasmom on 13 March 2022 - 14:03
OK. Thank you for checking.

by kitkat3478 on 30 March 2022 - 09:03
I wonder how come more people don't use the database on Facebook. It would be great for pic sharing. Just curious.
by GSDHeritage on 30 March 2022 - 10:03
There are copyright laws on photos. 
---
---
Contact information
Disclaimer
Privacy Statement
Copyright Information
Terms of Service
Cookie policy
↑ Back to top