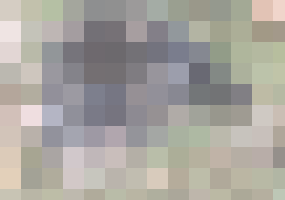 This is a placeholder text
Group text

by Blksableworkingdogs on 14 January 2021 - 17:01
Ive been asked to give an update on how things have gone since whelping my first litter on Dec 2nd.
UNBELIEVABLE all that Ive learned through this process, and I have ZERO doubt theres a LOT a still don't know, all I can say is if anyone is considering the idea of going into the business of being a full time breeder ? you may want to consider coal mining or something much easier !
I appreciate all the good advice from others on this site who DEFINITELY helped me get through this.
The pups are 6 1/2 weeks old now and are thriving BIG TIME...2 of the pups will already latch on to a hand towel and wont let go even when lifting them up off there feet in the air... those two are definitely going to be very strong, the other two I think will make great sport dogs, but don't have quite the intense drive I personally believe thats needed for police or military work. Over all Im VERY VERY happy with all the pups.

But please listen to me if your considering breeding your female so to raise your own pups..... IT'S A LOT MORE WORK THAN YOU THINK..... I wouldn't do this for a living if I could sell pups for $50k each every time, Im serious..... and now Ive got to say good bye to these little fur bears in a couple weeks.

So thanks again to everyone for the advice and encouragement along the way.


by mrdarcy on 15 January 2021 - 05:01
They look amazing you and your female have done a fab job rearing them. As to ever breeding again? never say never, lol. Thanks for the updates.

by mrdarcy on 15 January 2021 - 12:01
Locked this thread as there is another running on this same subject
---
---
Contact information
Disclaimer
Privacy Statement
Copyright Information
Terms of Service
Cookie policy
↑ Back to top