by sstar on 08 February 2020 - 13:02
What does it mean when a pedigree on here says this.

""""Need Breed Book and Registration Number"""""

Not all the pedigrees on here have reg # posted? SO confused

thanks
by GSDHeritage on 08 February 2020 - 16:02

by Hundmutter on 09 February 2020 - 04:02
Dogs' pedigrees where there is no Registration number given are probably old pedigrees that have been on the dbase for a considerable time; entering information used to be rather more lax. (And indeed some info on dogs of the past is useful to have here, but difficult to dot all i's and cross all t's !) The Admins have been working through to clear up anomalies, & throw off 'non Pedigree / pet name only / uninformative or plain wrong' entries from the past, for some time now, but searches can always throw up new ones, I expect. Less confused now I hope, OP ?
by sstar on 09 February 2020 - 14:02
Thank you.
by NatureDragon on 13 February 2020 - 01:02
I know it's a problem for me. I've been trying to enter my puppy on here for months. I finally got her AKC registration paper with her registered name and AKC number. I never did get a pedigree on her dam from the breeder. I had to pay 80 dollars to AKC to order a pedigree, so hopefully I'll find out more about her dam when that comes. I entered her dam's name and AKC number on here, but her family tree did not show up. My puppy's sire was on here, so his does show up. With all the knowledgable GSD people on this forum, I was hoping to find out if there was any health issues I may need to be looking for based on parentage, but hard to find out when you can only see half of the family.
by duke1965 on 13 February 2020 - 02:02
and sometimes they put this on a dog before you are finished registering, and don't take it off when you have everything added LOL

http://www.pedigreedatabase.com/german_shepherd_dog/dog.html?id=2909041-etexas-van-de-duca-vallei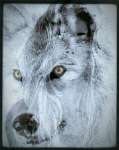 by Fantom76 on 13 February 2020 - 06:02
You do not have to pay that much for an AKC pedigree. you can order it online for $34
https://www.apps.akc.org/apps/store/index.cfm?view=product&cde_category=PED&cde_product=PEDX04
There is one exception to never removing what an admin has entered......guess what ??? it is when you fill in the requested data., we have 4 ped admins to monitor the hundreds of dogs entered each day, so we do not have time to go back and remove our note as we do not know when you have corrected the data. and we would have to check all the dogs that we have requested data for each day.....in addition to all the new adds,,,,so when you enter requested required data,,,,,
please remove the admin note about needing the data, thanks
by GSDHeritage on 13 February 2020 - 11:02
by duke1965 on 13 February 2020 - 12:02
Ok, fantom, if i understand correct, I can remove it ? will try , thanks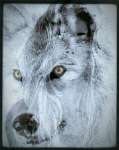 by Fantom76 on 13 February 2020 - 12:02
DUKE if you have edit access you should be able to make changes. let me know if you have any problems.
---
---
Contact information
Disclaimer
Privacy Statement
Copyright Information
Terms of Service
Cookie policy
↑ Back to top