This is a placeholder text
Group text
by Silverleafkennel on 04 December 2017 - 00:12
by Silverleafkennel on 04 December 2017 - 00:12
What are the rules?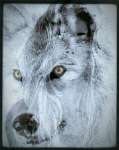 by Fantom76 on 04 December 2017 - 00:12
by groupplacer on 04 December 2017 - 02:12
I believe they had it posted you need a real registered name plus birthdate and reg # People were entering dogs without even having kennel names on them =/

by Sunsilver on 04 December 2017 - 14:12
Fantom is the senior pedigree admin. for this site. Please listen to her.

Rule of thumb is the more information, the better!

Minimum is dog's FULL registered name, registration number, and the registry it belongs to. The number itself is useless unless you show what country or organization it is registered with.

The purpose of entering a pedigree on this site is so it can be used by people interested in researching their breed. If you don't enter at least the names of your dog's parents, then the pedigree is useless. People have no idea how it is related to other dogs of its breed, and what things might be at work in making your dog what it is genetically.
by Silverleafkennel on 06 December 2017 - 01:12
Thank you, you all.
---
---
Contact information
Disclaimer
Privacy Statement
Copyright Information
Terms of Service
Cookie policy
↑ Back to top