This is a placeholder text
Group text

by ericksonfamilyfarm on 19 June 2017 - 17:06
i tried to add my girl to and it says there is all ready a dog with that name

by Western Rider on 19 June 2017 - 17:06
Well what is your dogs name, reg number, date of birth
WE can't possibly help you with out this information.
Did you look at the dog that is reg here is it the same name, reg number, and date of birth as yours.
Is it that a previous owner reg her here first.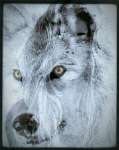 by Fantom76 on 19 June 2017 - 19:06
Do a Pedigree search and look at the dog with a duplicate name. As Western said, check to see if it has the same date of birth, registration number, sire and dam. If it does, then you do not need to add your dog as it is already in the database.
If it does not, than add your dog to PDB but include the year of birth after the name in parenthesis like this.
My dogs name (2008)
This is how PDB differentiates between dogs with the same name.
by GSDHeritage on 19 June 2017 - 19:06
Members need to now enter the required information when entering dogs.
Admins Are Now Enforcing Rules for Entering Dogs in PDB
Just adding a name of sire and dam is not enough.  If the dog is already there make sure the spelling and name is correct but just do not add another dog but ask for help with a Admin.  As Western stated no one can help you without knowing who the dog is and what breed.
by ethanl on 20 June 2017 - 06:06
Hi, I am having a similar problem. I am trying to complete a pedigree but a few of the dogs are already in the database. The problem is, some of these dogs that others have entered, when I try to connect them to ones I have entered, I put the name into the blanks for sire or dam, then click the search button, and instead of the existing record showing up so I can select it, I only get two buttons, one for not found, and the other for adding a new record. The add new record button fails with an error, since you can't add a new record with the same name. I will post some more information on this soon, but wanted to give a heads-up on this issue.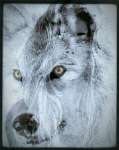 by Fantom76 on 20 June 2017 - 07:06
This happens sometimes with dogs whose name contains a special character like an apostrophe or a dash.
What you have to do is do a pedigree search for the dog that you want to add. Copy the name exactly (swipe it with your mouse or do an CTRL C).
Then find the dog that you want to add the sire or dam to. Refresh the screen so that the 3 gen pedigree is showing.
Move down to the sire or dam (which ever one it is that you are trying to add). Let's say the sire.
Click on the green plus sign beside where it says "No information about the sire "
Paste the name in the space and click on the green arrow.
If you still have a problem, send me the info. Please include the breed of dog, name of dog, and name to be added as sire or dam.

by ericksonfamilyfarm on 27 July 2017 - 01:07
http://www.pedigreedatabase.com/australian_shepherd/dog.html?id=2217628-raven THIS IS THE ONE WITH THE SAME NAME
http://www.pedigreedatabase.com/australian_shepherd/dog.html?id=2659752-raven-erickson THIS ONE IS MY GIRL HER REG NAME IS JUST RAVEN BUT HAD TO PUT ERICKSON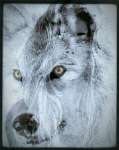 by Fantom76 on 27 July 2017 - 01:07
The name field should contain only the dogs registered name except in cases of duplicate names. Here is how PDB handles this.

Add the year of birth after your dog's name.
Raven (2014)
I corrected it for you

You may ask, but what if there is already dog named Raven (2014)
You would add the sire x dam first names like this
Raven (2014) (Super Yooper x Happy Days)
This is why the Ped Admins are so insistent about having a date of birth included in the pedigree.
---
---
Contact information
Disclaimer
Privacy Statement
Copyright Information
Terms of Service
Cookie policy
↑ Back to top